Win new customers with happy customer stories
What Is It?
Nothing sells your products better than a happy customer's story. Now you can collect customer-recorded video testimonials anytime, anyplace. So it's never been easier to prove your products live up to the promises.
What do you like about this product?
How to Leverage It
01
Planning
Before collecting video testimonials, all you need to decide is what brands, products, or experiences you want customers to talk about. Maybe you want them to endorse a trending product, or remove doubts about a new innovation. The choice is yours.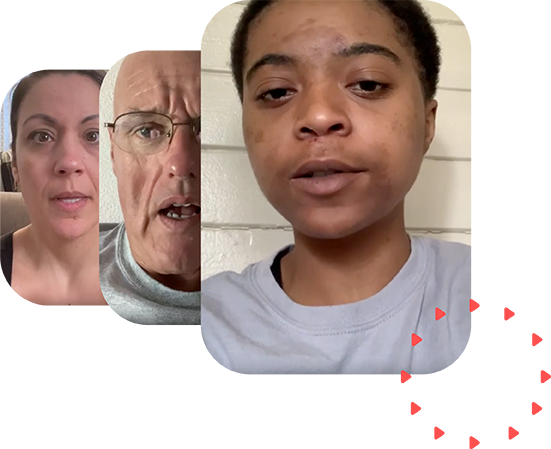 02
Connect at the Right Time
Ask for video testimonials from customers at their happiest moments. Such as:
excited new customers, post-first-purchase; repeat customers, after renewals or subsequent purchases; or brand superfans that love everything you do
03
How to Ask
You can send your customers a video testimonial survey link. So you can invite them to record stories via email, SMS, social media, in-app, websites, or anywhere else.
What do you love about our brand?
What problems do you solve with us?
04
Sharing
It's time to share your powerful social proof. Add your customer video testimonials to your website, post them on social media, and include them in your ads or any other marketing campaign to win the trust of your future customers.
Video brings happy customer stories to life in an honest and authentic way
What's a question you'd like to ask consumers?