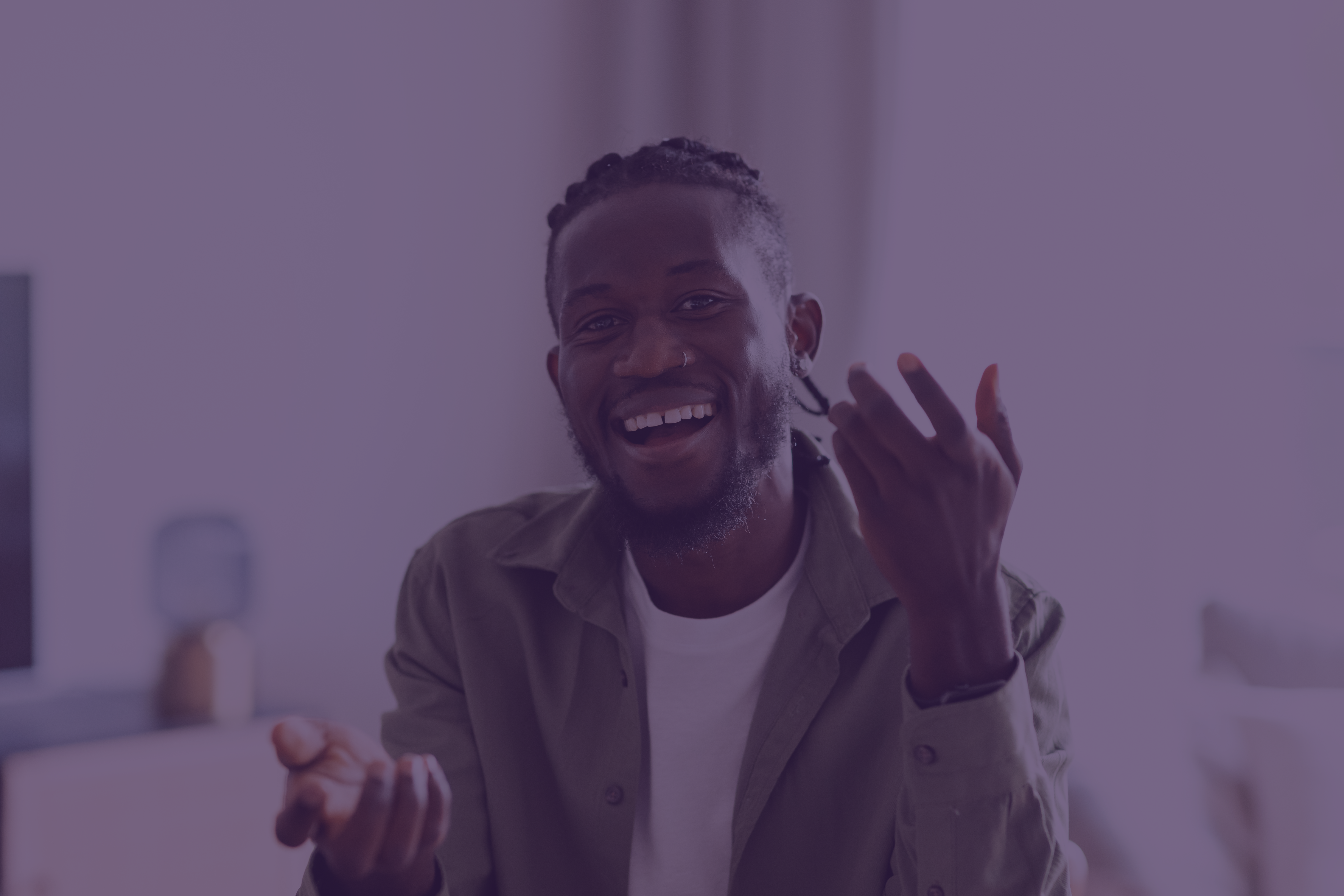 PLATFORM
Voxpopme: The Complete Qualitative Insights Platform
Enhance your understanding of consumers and build better products with the all-in-one platform for qualitative research.
Centralized Qualitative Data
Centralizing your research in Voxpopme, the all-in-one qualitative platform, gives you a complete understanding of consumers. AI-enhanced analysis and editing tools help you share that knowledge with your team, influence decisions, streamline operations, and promote cost-efficiencies.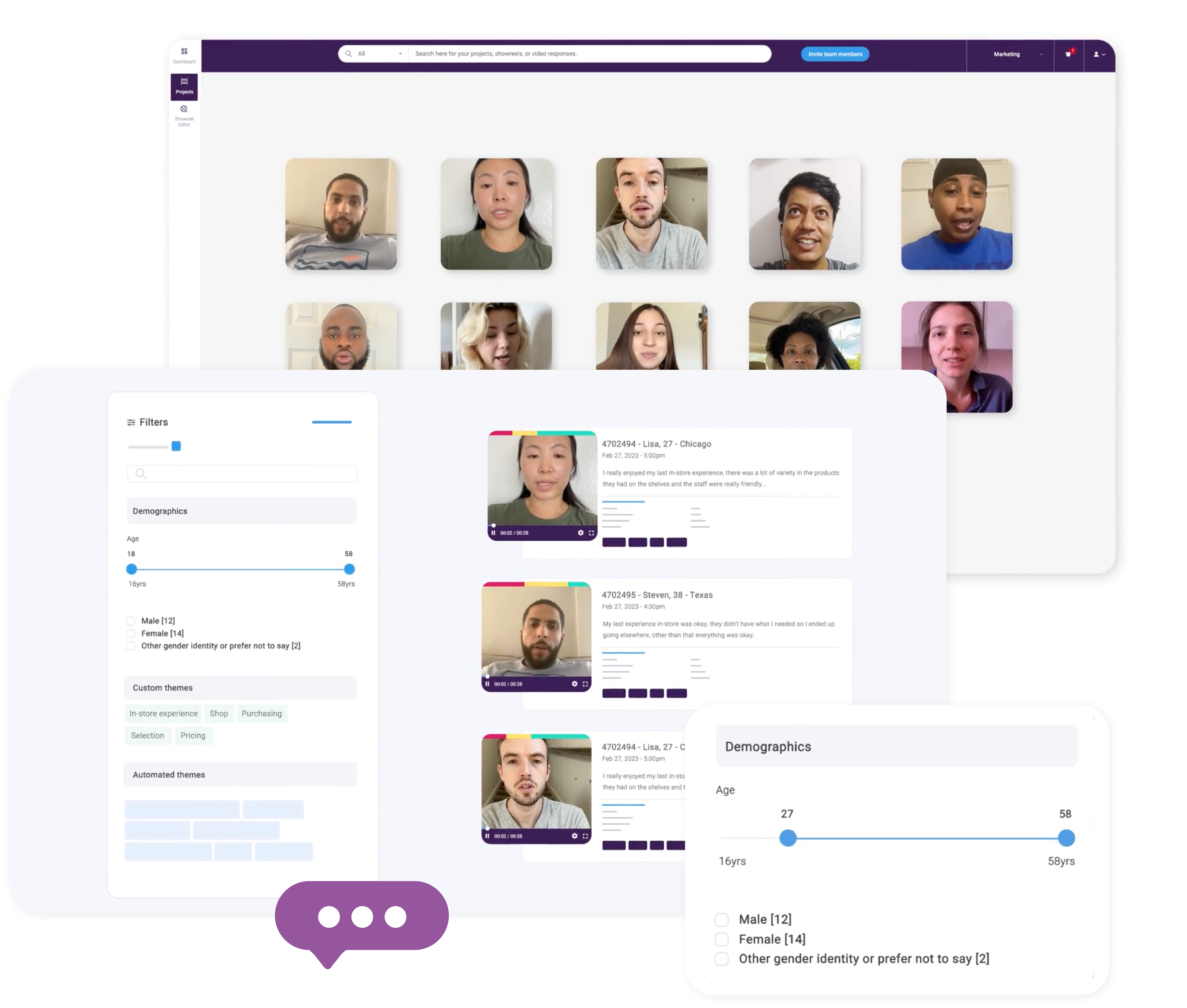 Video Surveys



Launch qualitative research projects quickly, access insights through automated analytics, then share-and-create showreels and reports.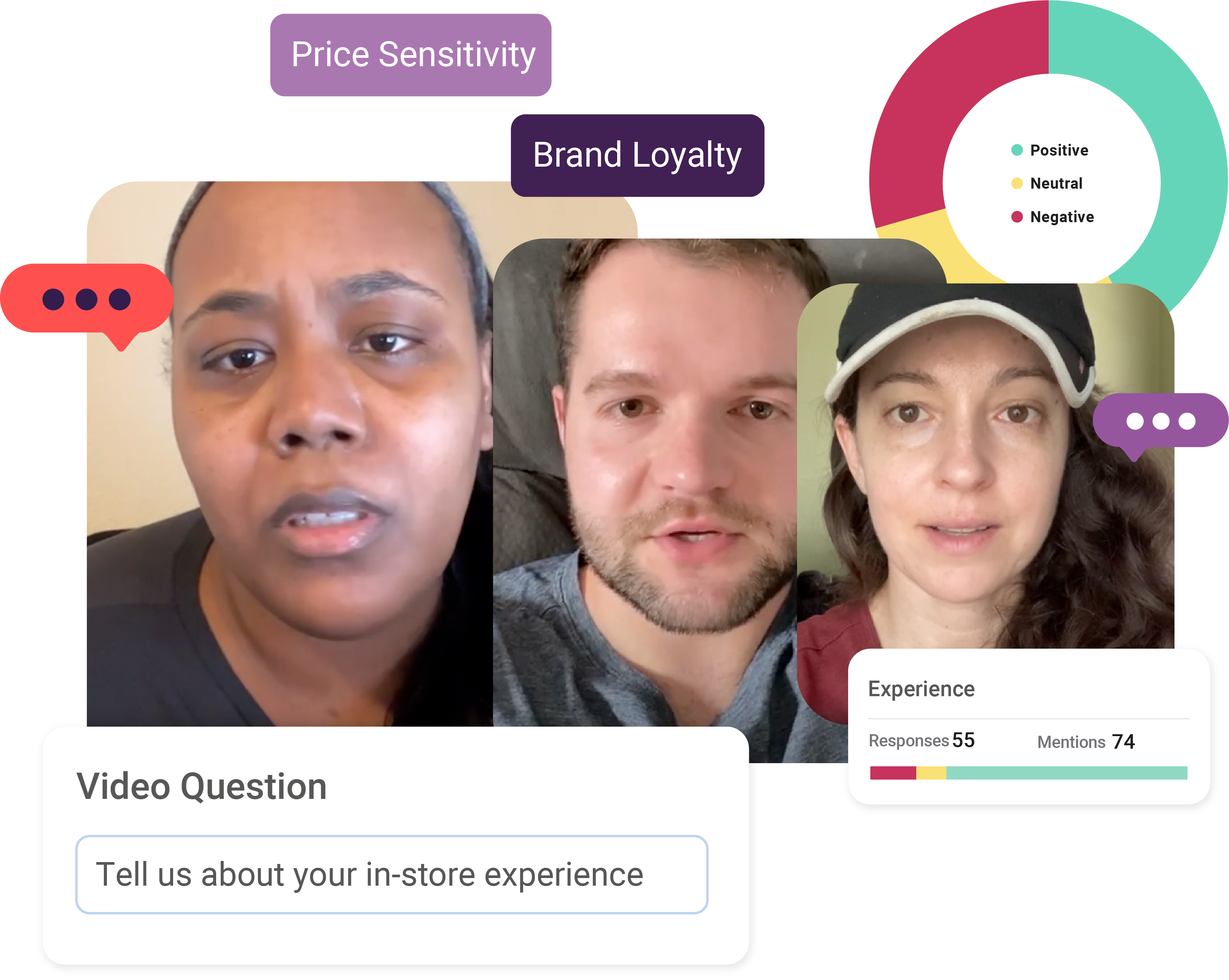 Live Interviews



Recruit, audition, screen, and schedule respondents for live in-depth interviews (IDIs) and focus groups. Discover unique insights and build personal stories in every research study.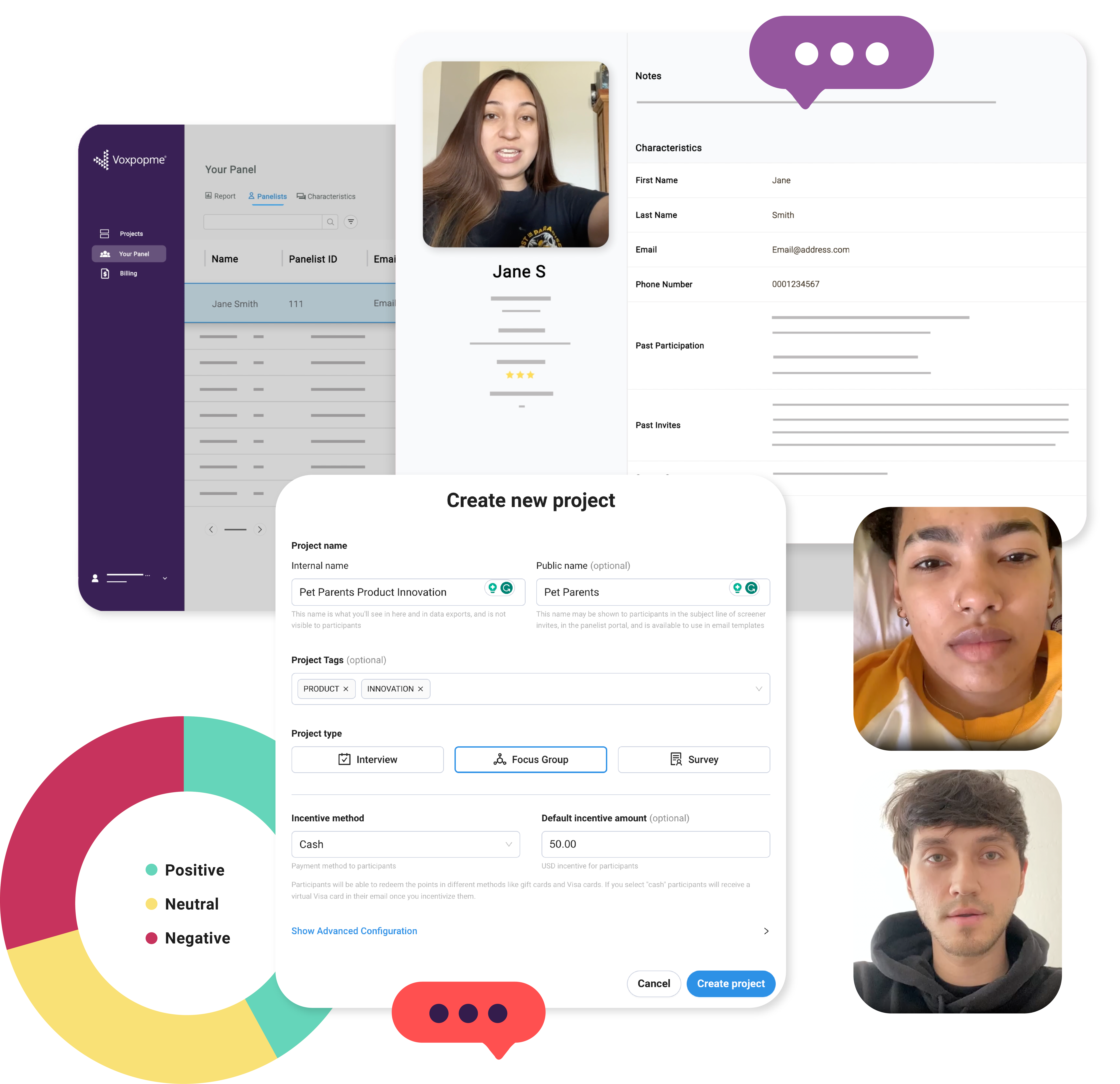 ChatGPT and Artificial Intelligence



Use Voxpopme AI Insights with Video Surveys and Live Interviews to discover in-depth insights faster. Find and locate deep human insights 60X faster.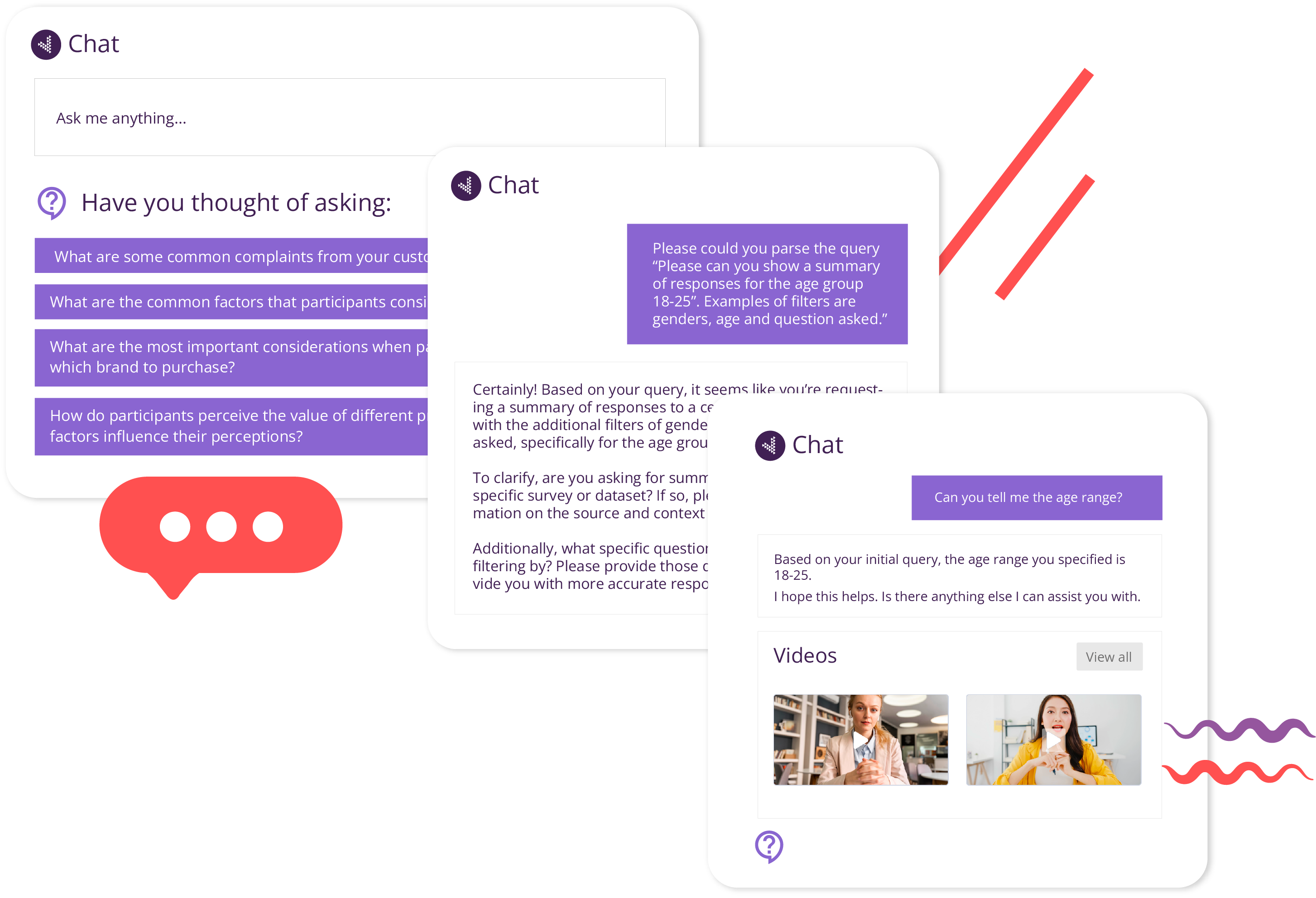 Community



Need help finding the right people to talk to? Access our high-quality community of research respondents, global panels, or let us build a custom community for you. Customer conversations at scale are closer than you think.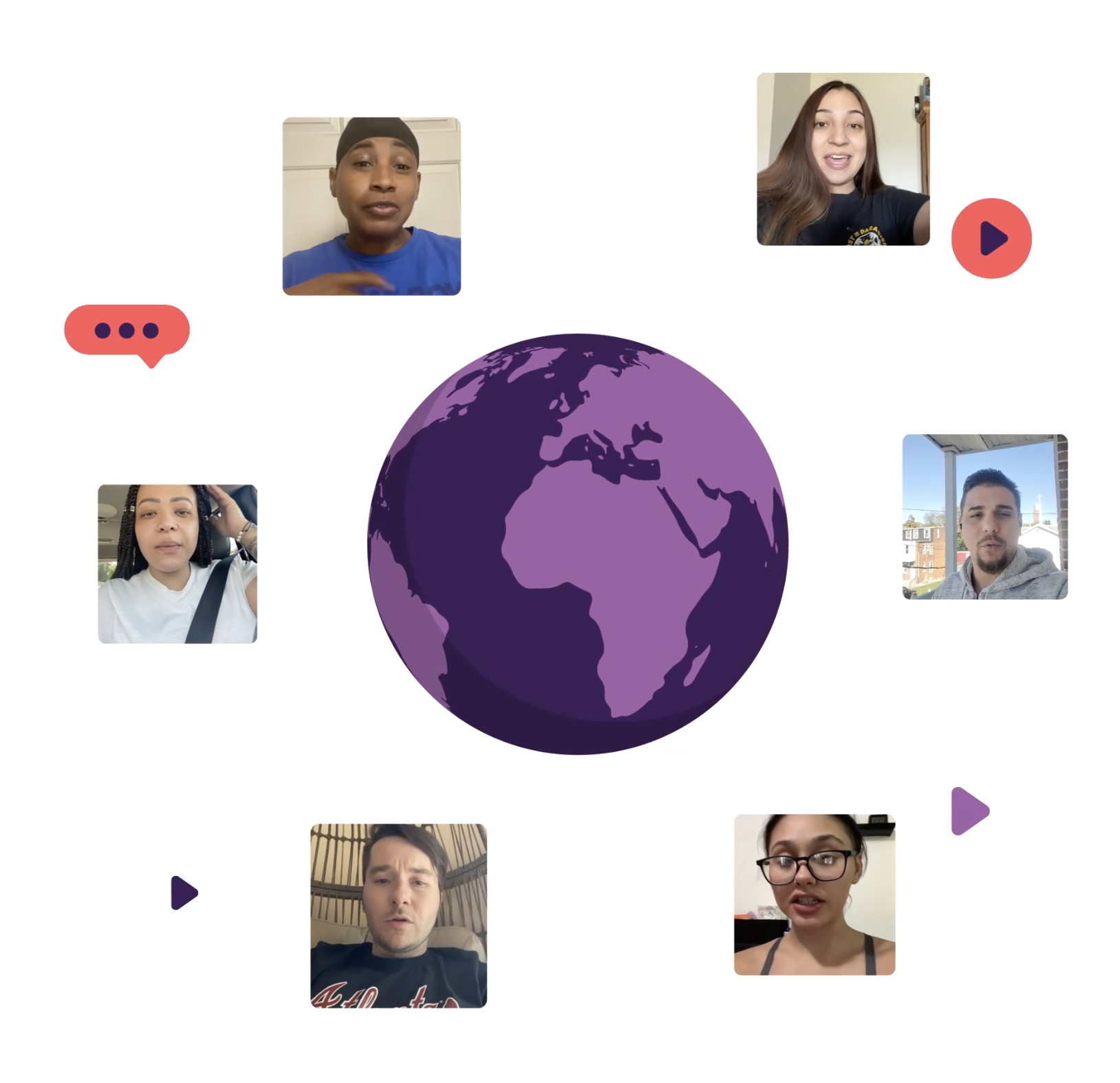 Additional Tools & Features



Voxpopme is an all-in-one qualitative insights platform with robust features that allows insights and research professionals to centralize qualitative data and meet research needs with ease.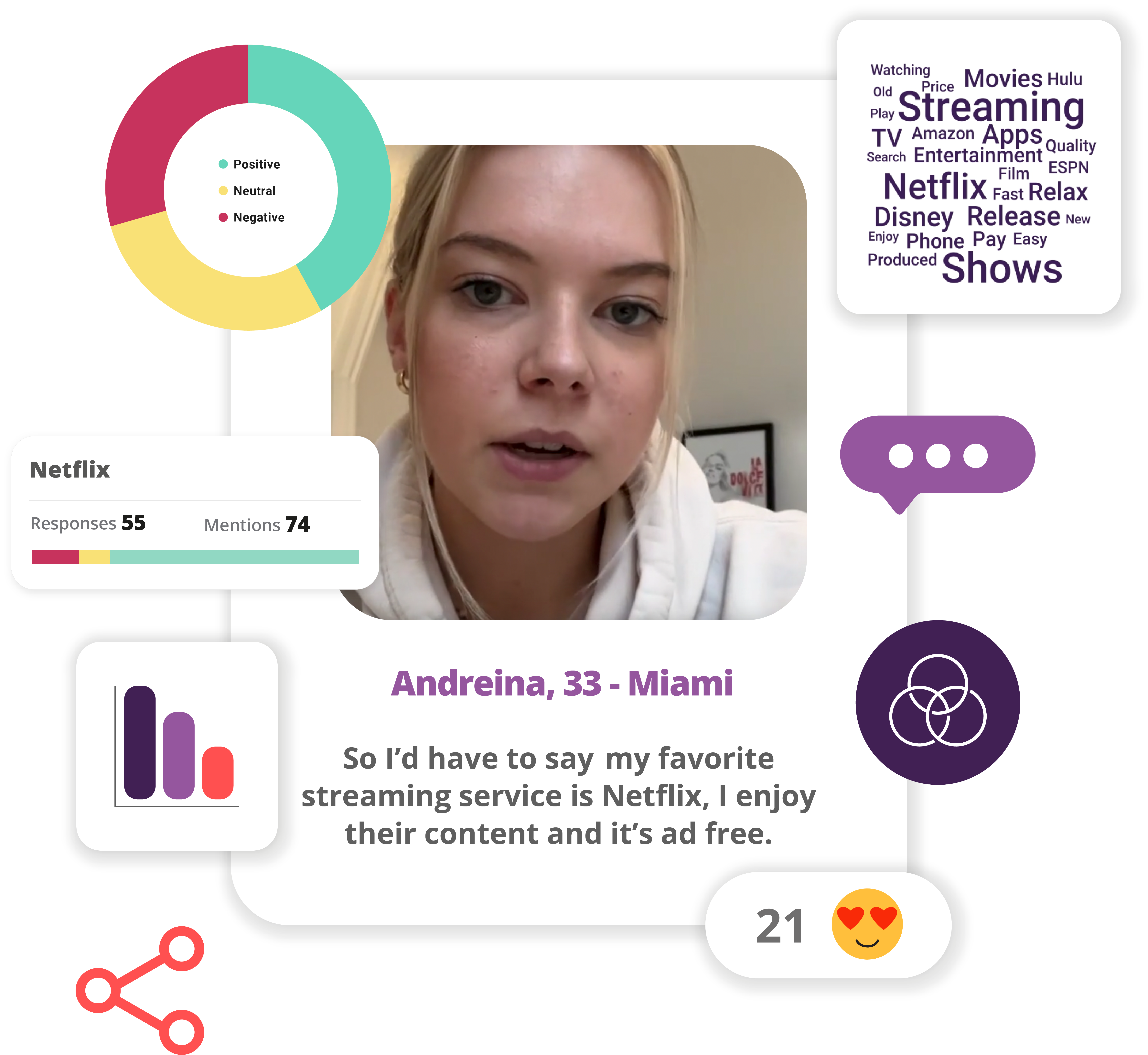 Voxpopme Services



Voxpopme is more than a technology company. We also provide a full range of services to our clients, including: product onboarding and training (standard on Voxpopme subscriptions), pilot projects, project management, custom samples, showreel creation, and reporting.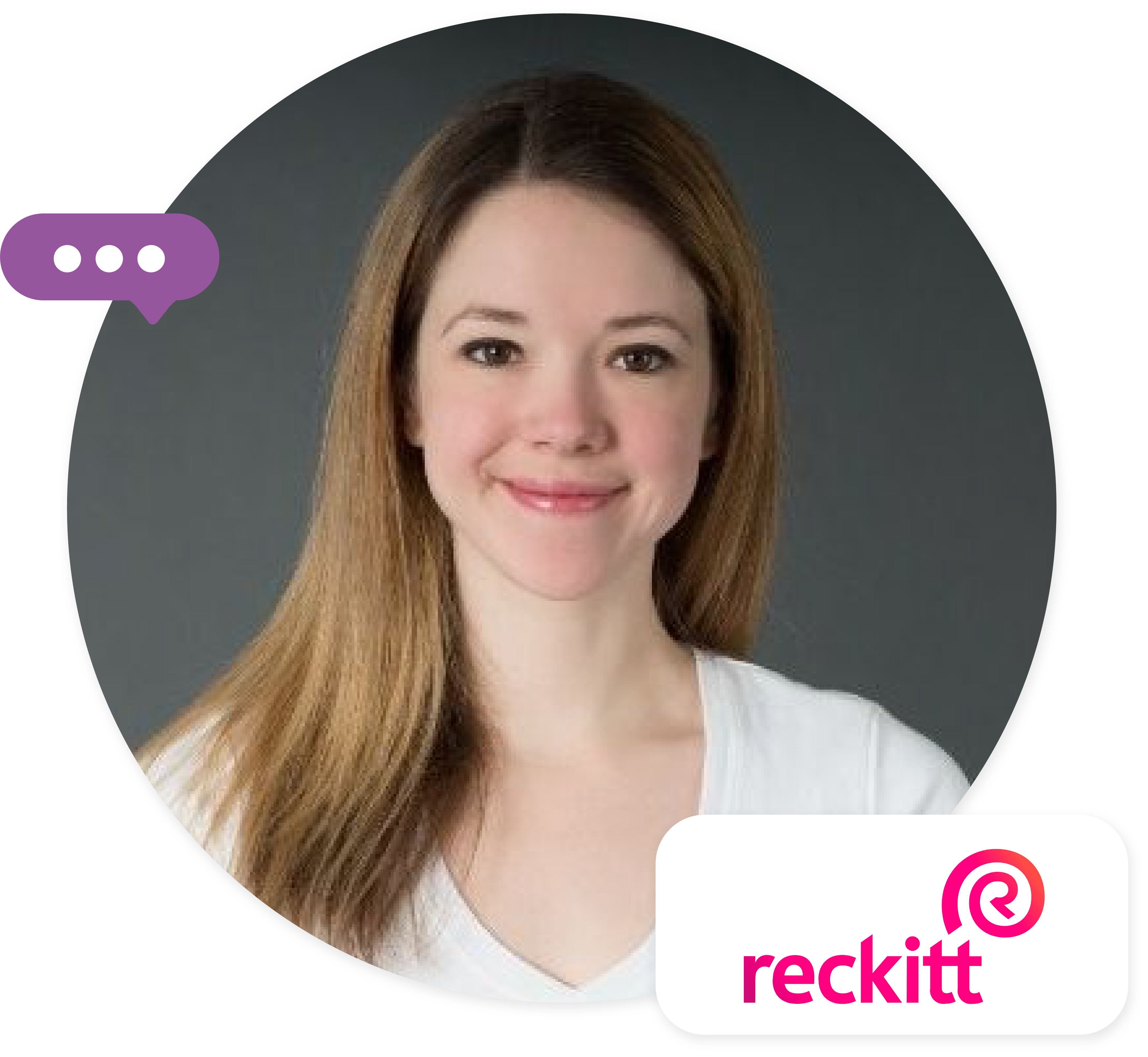 "Using videos to bring insights to life can really help make people informed, more interested, pay attention, and make it stick in their brain."

Elisabeth Trawinski Director of Consumer Data Insights, Reckitt
Start your qualitative insights journey with Voxpopme