ADDITIONAL TOOLS AND FEATURES
All the tools you need to get research done.
Voxpopme is your one-stop shop for qualitative research – packaged into an intuitive, organized platform. Scroll to see additional tools that help you do better research.
Build surveys and research projects



Accelerate survey creation with SurvAI and Project Templates, a dynamic duo that builds surveys based on your research objectives and gives you access to a library of ready-made qual research templates.
Enhance respondent targeting and quality
Enter your question and let AI generate suggested answers. Then customize the answers by editing, adding, removing or regenerating AI's suggestions.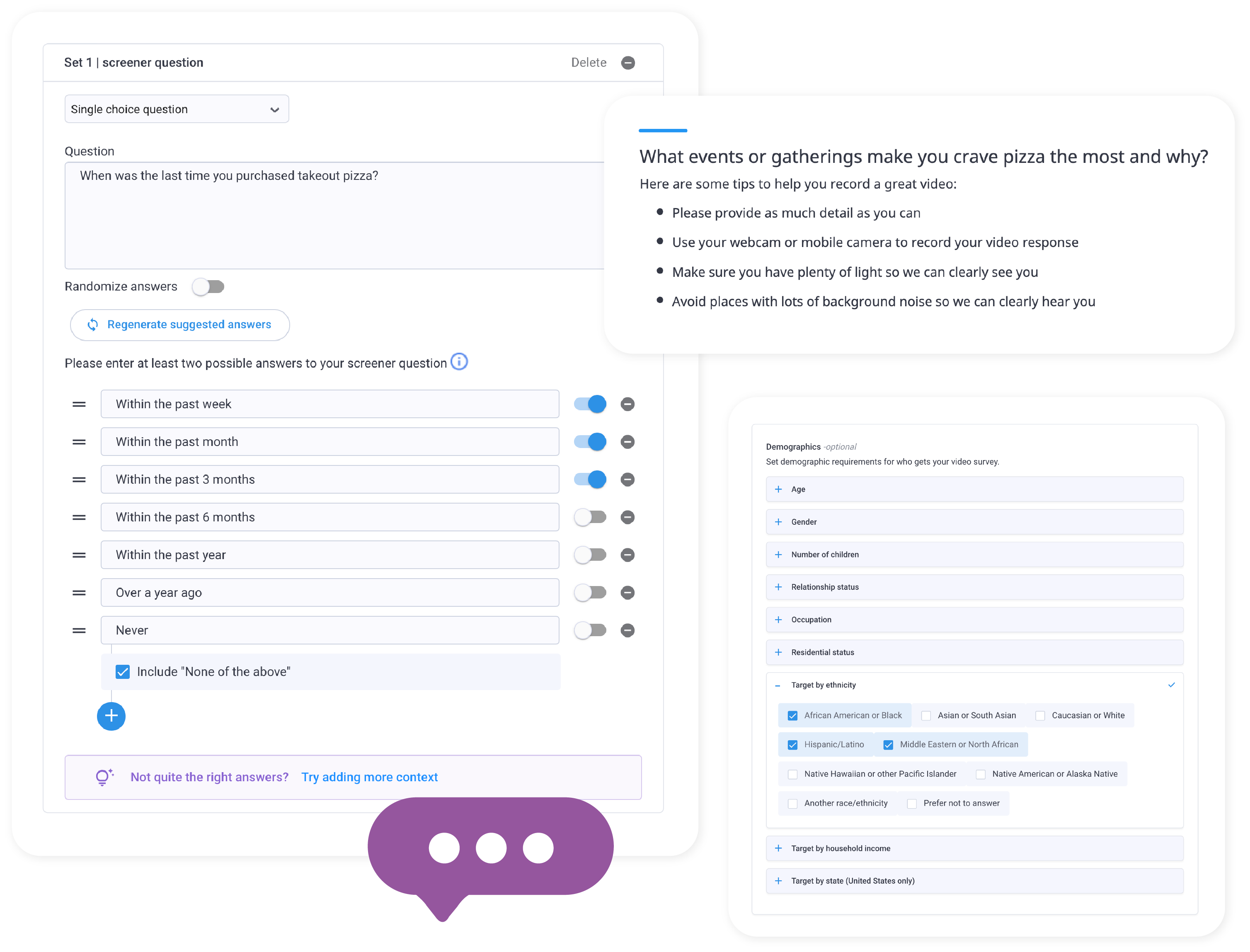 Invite Voxpopme Recorder to your meetings



For a behind-the-scenes recorder and automated analysis, just include Voxpopme's Recorder in your meetings – and you'll never lose crucial qualitative data! Now, you can fully concentrate on your interviews without the distraction of note-taking, allowing interviews to flow naturally.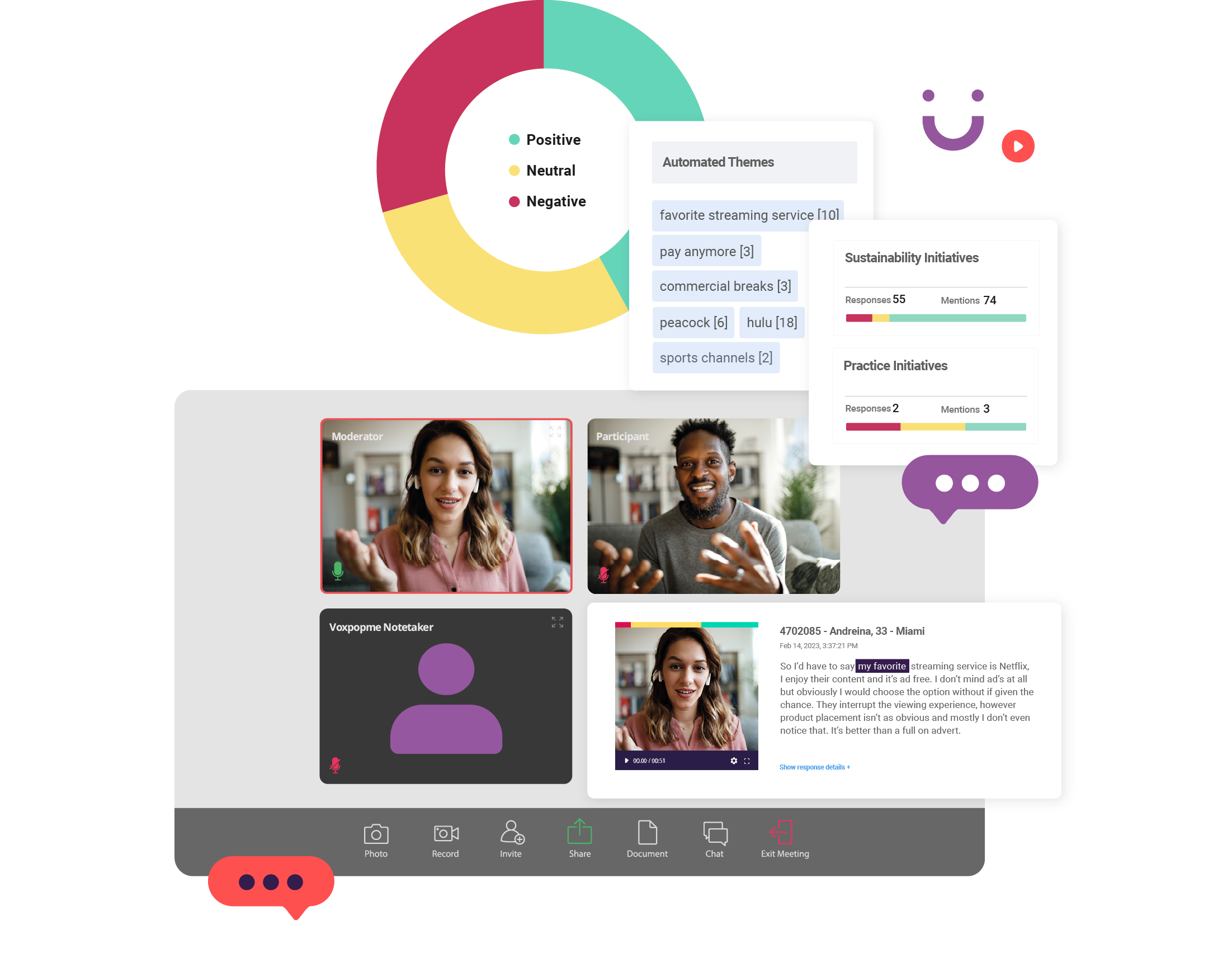 Get auto-generated transcripts for all of your survey responses
Experience lightning-fast, time-coded transcription available just minutes after respondents record their responses. Easily filter, search, and explore time-stamped transcripts for keywords or phrases.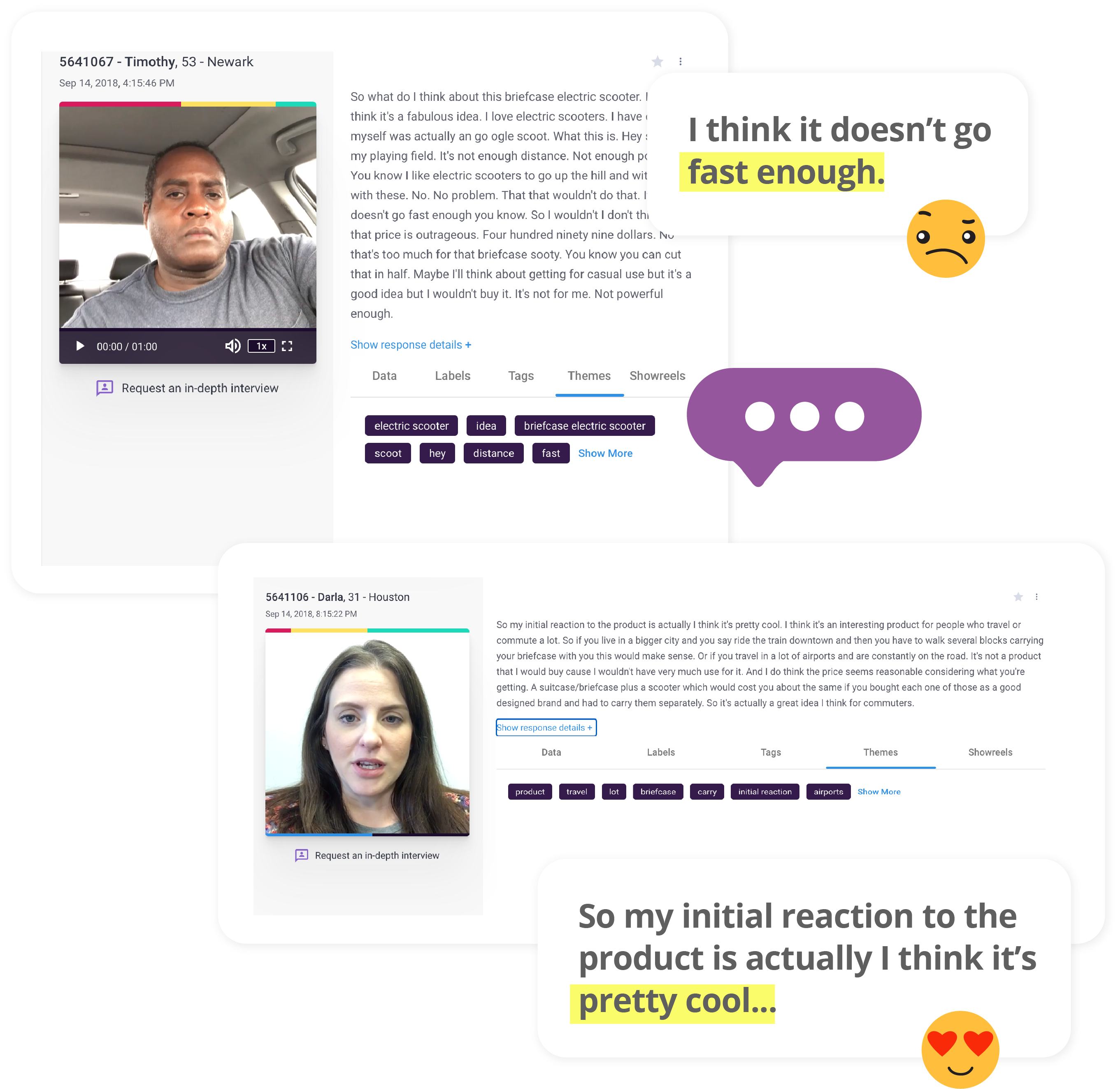 Smart Search
Revolutionize your research process with AI-powered search capabilities. Simply ask questions about your video feedback and let AI swiftly locate relevant video responses.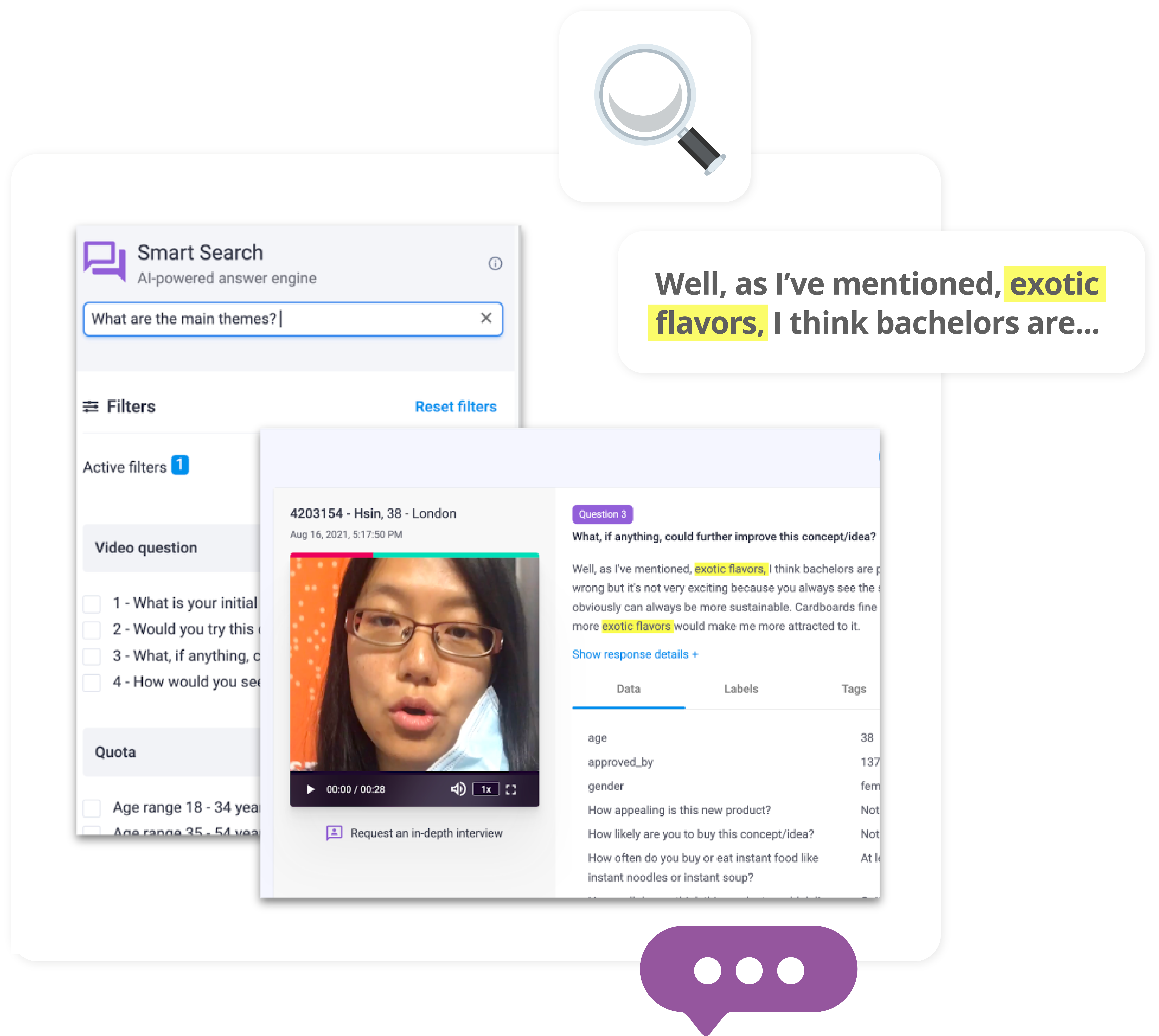 Comments, Reactions and Emojis 😊
Enhance collaboration with comments and emoji reactions. When survey responses come in, enter your notes, express your thoughts, and invite colleagues — creating a more collaborative and dynamic research environment.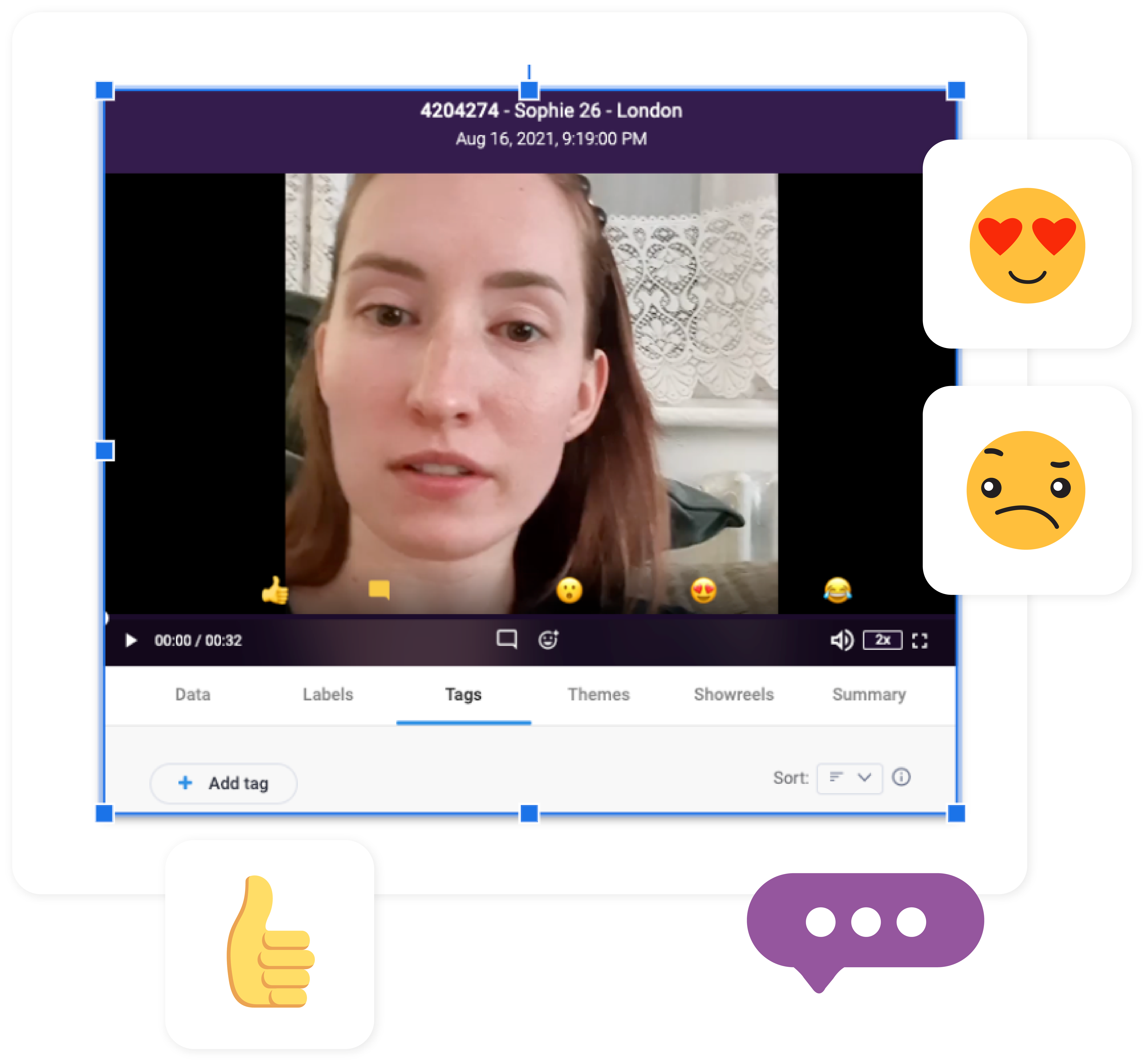 Request In-Depth Interviews or Focus Groups
Schedule follow-up in-depth interviews (IDIs) or focus groups to have deeper conversations with high-quality respondent(s), allowing your team to explore deeper motivations and perspectives.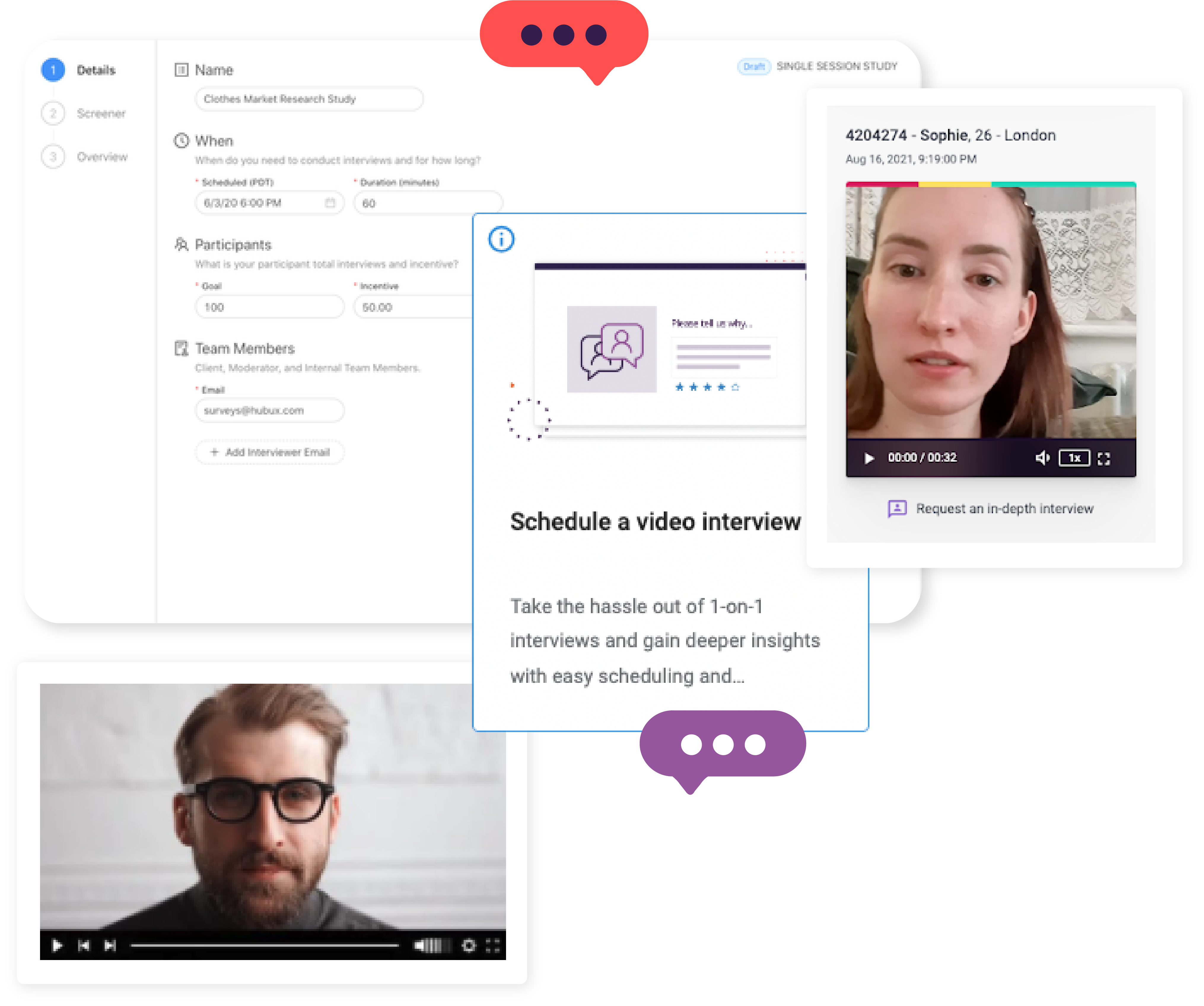 Create compelling and branded showreels
With the Showreel Generator, create video showreels that summarize your project's key responses, add image slides, and overlay text frames for a professional look. Add subtitles, captions, music, and unique fonts, then reorder and refine to perfect the narrative of your insights story.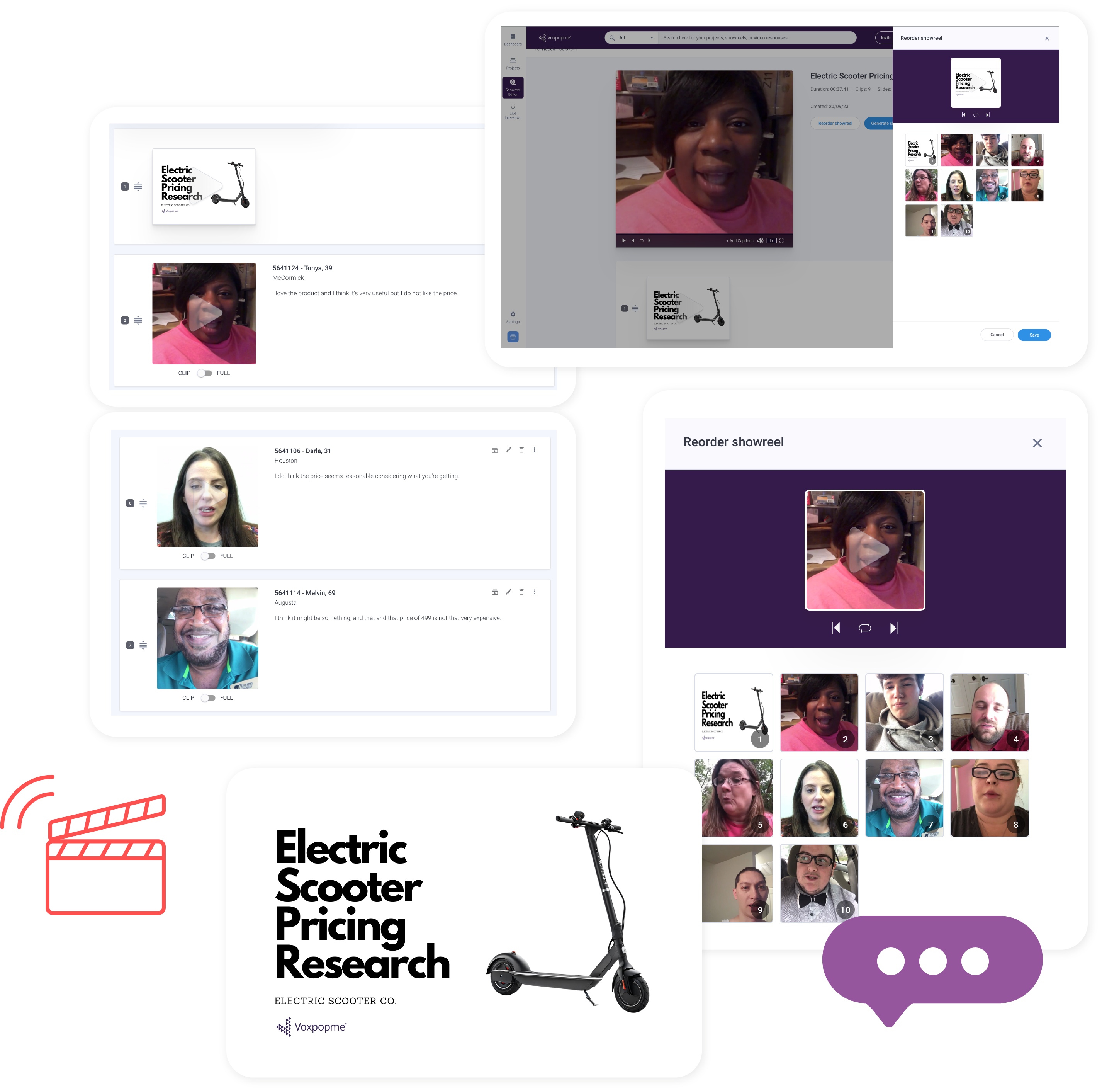 Embedded Video Surveys
Embed video surveys into your existing quantitative projects. No developer needed.

Start your journey with Voxpopme