Creating Loyalty with a Customer-Centric Mindset
Oftentimes, starting and maintaining any kind of strategy, can come back to mindset. Being customer-centric is no different. It starts with having a customer-centric mindset and ongoing strategies to ensure the team is actually customer-centric.
"When I started in the industry in 2010, the only people talking about customer centricity were researchers and insights people," said Jenn Mancusi, former host of the market research podcast "Reel Talk. "And there is such a demand now from these other departments, and the C-level, the finance department, and certainly marketers and innovation teams are way more interested in talking about it now more than ever."
But, as global insights leader Jill Burnett said on the market research podcast "Reel Talk," almost all organizations say they want to be customer-centric. But saying it or wishing for it, isn't enough. The question then becomes: How do we sustain a customer-centric mindset?
In this article, I cover the following:
What is customer-centricity?
Being customer-centric means that all decisions keep the customer top of mind, and really decisions are driven by what the company knows about its customers. What is best for the customer, what do they need, and what can we as a company do to help them fulfill their needs?
Companies with a customer-centric mindset keep the customer and their needs in mind when making all decisions.
"For me, it just means I put the consumer at the forefront of everything," said Diane Haluszka, senior director of customer service at PVH, which owns Tommy Hilfiger and Calvin Klein. "It's really about advocating for your consumer to make an experience, a product, a communication better. But not only better but also adaptive. I must adapt to the ever-changing consumer demand."
Read next: How to use the Jobs to be Done framework
The importance of customer centricity
Customer centricity really comes back to understanding our customers, knowing what they try to accomplish, and helping them fill that need. Without a customer-centric mindset, it's impossible to build a long-term relationship with the customer base.
But to understand that, companies need to have useful conversations with customers, for example:
"Most performance advertising is about the brand and most people don't care about most brands," said Emmanuel Probst, Senior Vice President – Brand Health Tracking, at Ipsos, and author of "Assemblage: The Art and Science of Brand Transformation."But very few brands demand a following or devotion."
But Emmanuel continues, "people care about something meaningful to them." And that's where customer-centricity comes in. How can your brand help customers achieve that meaningful experience?
"Brands can be part of this process," Emmanuel said. "Brands can make a positive impact. Brands need to be transformative because the consumer is the hero, and the consumer is looking for more."
Customer-centricity with examples
There are plenty of customer-centric examples out there. For example, when YouTube TV announced that it will carry out-of-market NFL games, it announced that consumers could even buy the package as a standalone without any other subscription – something that wasn't previously offered.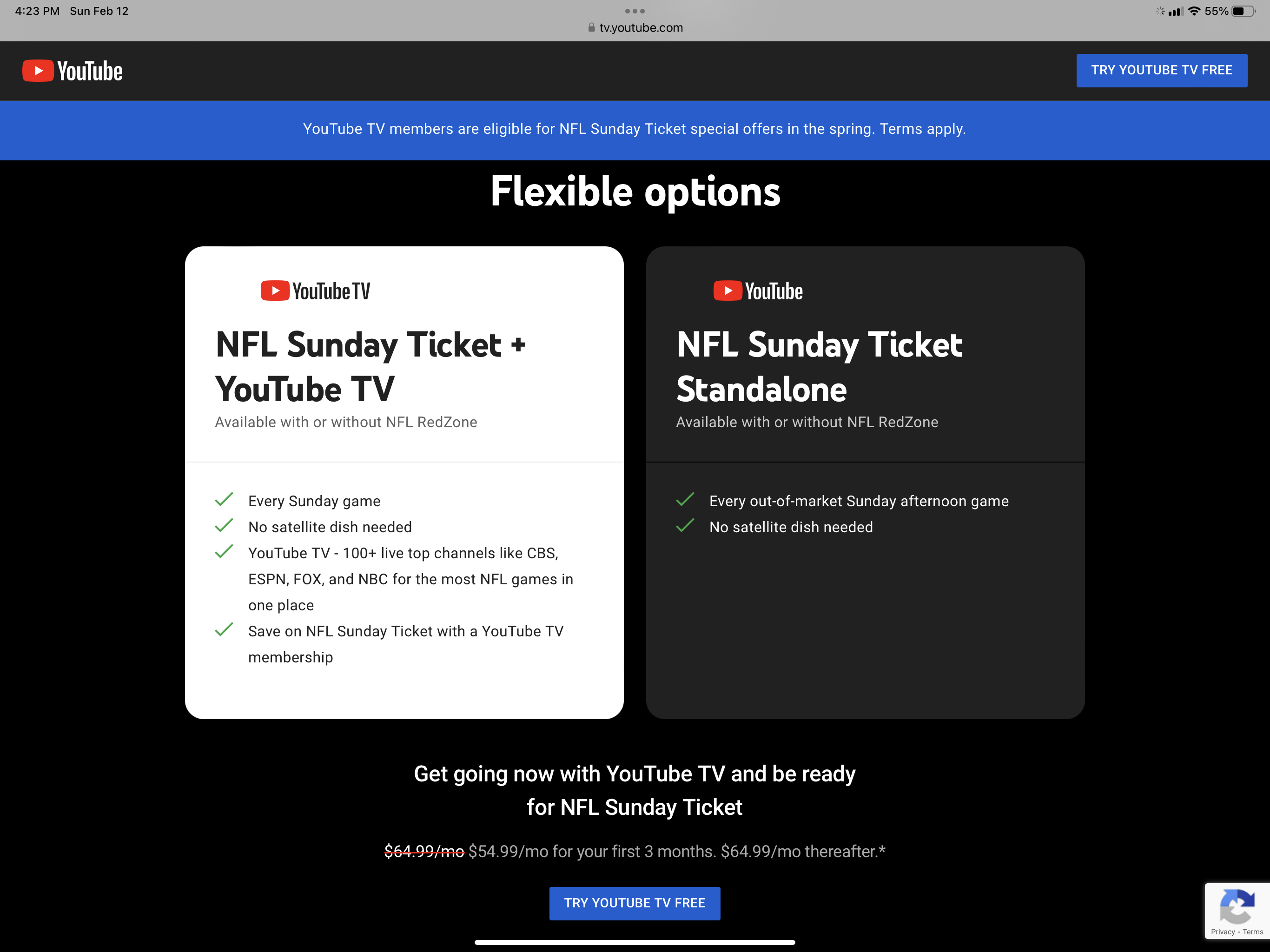 Bacardi
The customer-centric mindset can be learned by walking in the shoes of the customer. Certainly, that can be achieved by talking to the customer and analyzing their actions. But it can also be done by actually going out and experiencing the product themselves, which Bacardi did.
Bacardi's "Back to the Bar" initiative saw employees from all levels of the organization go out and experience the Bacardi rum in a bar environment.
Diageo
To get the right customer-centric mindset, companies may have to provide the space for teams to collaborate. That's what beverage company Diageo did when it unveiled a collaboration center.
Kimberly-Clark
Customer centricity is easier when previously siloed data is combined into one view, which is what Kimberly-Clark did.
Read next: Revolutionize Your Brand for More Customer Centricity with Centralized Data
Schwann's
Optimizing the customer experience also matters and can range from when deliveries are made to how orders are submitted. Schwann's Home Delivery expanded its digital technology to connect deeper with customers, offer personalized recommendations, and optimized delivery times.
Anheuser-Busch
Anheuser-Busch evolved the customer-centric mindset by anticipating what customers want. It's not just about checking a product's success after it launches but doing proactive research.
La-Z-Boy
Sometimes, it might mean bringing in different leaders and teammates or filling different roles.
"So that was my question, to La-Z-Boy 'why are you doing this?' and basically it was coming down to 'we want to become a consumer-centric company," said Jorge Calvachi, director of insights at La-Z-Boy. "What does that mean? So, we continue to peel the onion that way. But at the end of the day, consumer insights is about changing the mindset of people to continue to grow and learn so that they can make decisions themselves."
Hershey's
As Hershey's says, being customer-centric is about following consumer trends and helping companies adjust to physical and online shelves.
---
Certainly, other examples of being customer-centric include being responsive to customers, finding ways to build loyalty in the customer base. It might even mean focusing on sustainability when customers mention that it is important to them.

---
Starting and maintaining a customer-centric strategy
It all starts with the understanding that it's necessary to be customer centric. From there, somebody needs to own the strategy and implementation. And once we've started, it's important to use the right practices and technologies to ensure we are hearing the customer. That could include:
Leadership reiterates the importance of putting the customer first
Training on how to put the customer first and what does that even mean?
Customer-centric organization structure
To have that customer-centric mindset, we must have the right people in the right seats. That means a customer-centric mindset must be a top-level strategy and goal. In other words, somebody will have to be the executive sponsor.
Then for it to percolate throughout the organization, we have to tie it to specific goals people try to reach. For example, if the call center manager gets judged on how quickly agents get off the phone, they will likely focus on reaching that goal. But if the goal is to solve the customer's problem satisfactorily in the customer's eyes, a phone call might take longer or, with the right listening skills, could still be quick.
To accomplish that, we need to integrate the customer-centric mindset into operational processes, goals, and measurements. And that starts at the top and touches every level of the organization.

The importance of customer feedback
It's impossible to be customer-centric when companies don't understand their customers. That's why it's so important to get feedback from everywhere – long-form interviews, focus groups, video surveys, and customer service. And the list goes on.
"I truly believe customer service sits on a gold mine of unsolicited feedback from our consumers," said Diane. "That provides us insights into what we are selling and how they are shopping."
To really integrate this feedback, Diane said, it's important to:
understand your customer (that includes customer information at the fingertips of the rep)
see the context and reason for their call or outreach to out
integrate feedback platforms so all departments can draw on the information
To be truly customer-centric is a differentiator. It can help companies understand their customers better, bring them into the process earlier, and ensure that product updates and launches are in line with customer needs.
Like this article? Read more like it here.
---
Listen to our market research podcast