Shopping with a Social Conscience: Consumer Attitudes Toward Sustainability
As brands are sharing their sustainability efforts, we wanted to determine consumer attitudes toward sustainability. So we asked consumers in the United States for their opinions.

The study
We completed the entire study of 100 respondents through Voxpopme's community of on-demand consumers in a few hours.
We combined quantitative and qualitative questions in the study in the platform, and the platform neatly packaged the results in one dashboard.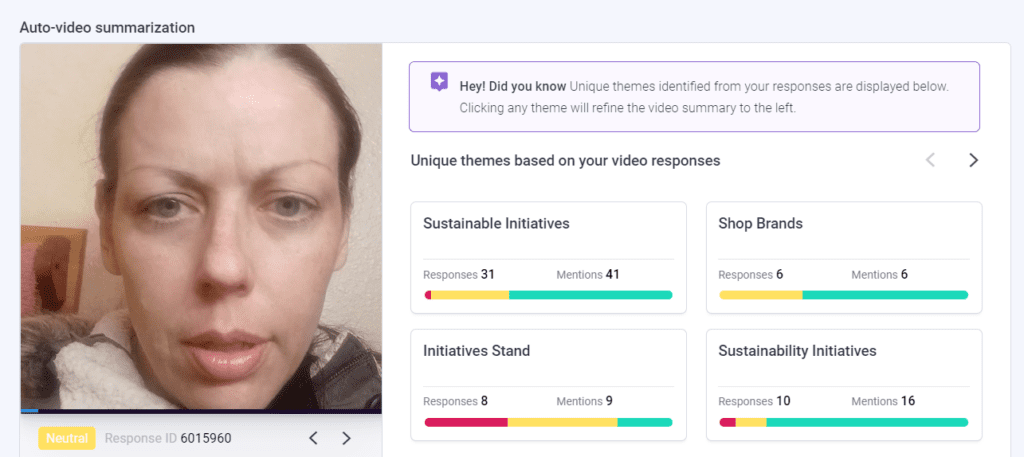 As a screener question, we asked:
Are you familiar with the term sustainability?
On the quantitative side, we asked:
Are you more likely to consider sustainable brands when shopping?
On the qualitative side, we asked:
Why are you more or less likely to shop from brands with sustainability initiatives?
Why or why not are you more likely to buy from brands with sustainability initiatives?
What initiatives stand out to you?
What brands come to mind?
The results
Here's a quick highlight reel of responses:
The quant results
Sixty-eight percent of consumers said they are more likely to consider sustainable brands when shopping. Twenty-seven percent said maybe, and five percent said they are not more likely to consider those brands.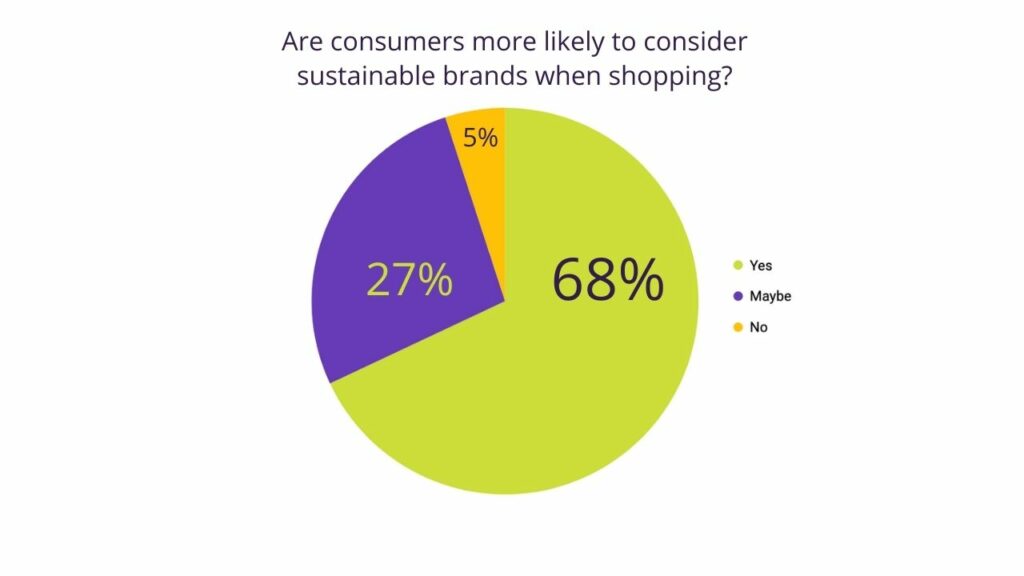 The qual results
Respondents in our video research recorded a quick asynchronous video message for the qual questions – selfie-style, directly from their phones.
The automatic sentiment analysis showed that 48 percent of all statements were positive, with 37 percent neutral and 15 percent negative.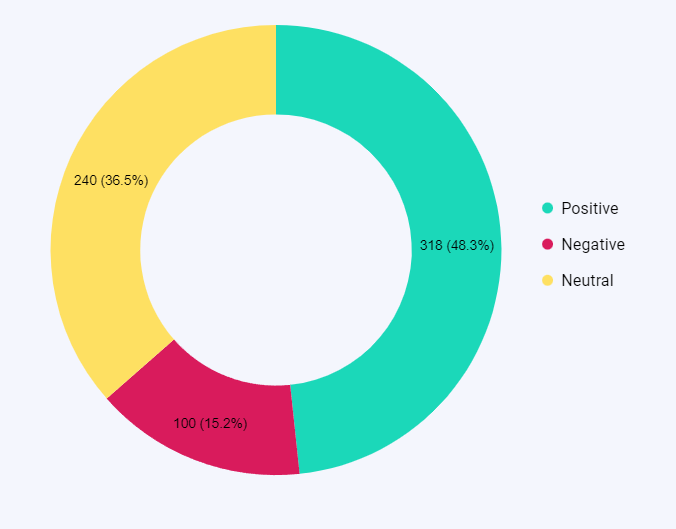 Unlike the quant questions – which are self-reported answers – this sentiment analysis pulls from what respondents said in their video responses.
Read next: How Natural Language Processing helps us understand consumers better
The automatic theme explorer and Word Cloud gave me an idea of some of the most mentioned topics.
At times, I also use the Theme Builder and my knowledge of the subject to build and group themes for topics that I consider related.
The analysis
Then I skim through the automatic transcripts and each response.

A common answer was that consumers appreciate that brands do what's best for the environment.
"I'm more likely to purchase from brands with sustainability initiatives because it's good for the environment. And overall, a great idea. Very positive, very innovative, and it's good for the future," said Stephen, 38, of Greenbelt.
And even though many consumers support sustainability, they also don't always want to pay more for it.
"I would like to support any company that is for sustainability. But as a consumer, it comes down to price," said David, 38, of Statham.
While many consumers have positive attitudes toward sustainable brands, it wasn't unanimous.
"To me, it makes no difference; I'm no less likely to buy from a brand without sustainability initiatives," said Brand, 38, of Middle Island. "To me, really, I don't care, honestly. It's not something I look for."
For others, yet, it's a case-by-case scenario.
"It actually depends on the product," said Stefanie, 41, of Secaurus. "If it's a brand that I like, I'm familiar with, that my kids like, regardless of the sustainability, I'm still going to buy it."
For some consumers, it wasn't even about the current effort, but just a declared effort that the company is working on it and is trying to make progress.

Examples of sustainable brands
We also asked consumers what brands come to mind regarding sustainability. The following brands were mentioned in the survey:
Adidas
Amazon
Apple
Aquafina
Ben and Jerry's
Beyond Meat
Burger King
Champion
Charmin
Clorox
Dunkin Donuts
Exxon Mobil
H&M
Hello Fresh
The Honest Company
Impossible
Kohl's
Kroger
Levi's
Lululemon
Macey's
Marshall's
Meta
McDonald's
Mrs. Meyers
Nike
Patagonia
Public Goods
Starbucks
Seventh Generation
Supergoob
Target
Tesla
3M
Toms
Tyson
Walmart
Whole Foods
Windex
Read next: Brand activism: Consider these things before getting started!
How to live sustainably?
Sustainable behaviors from brands can come in many forms, including packaging, production, and even offering a re-sell program of slightly used products like clothes.
Where to next?
Our study focused mainly on the high-level topic of sustainability. As a follow-up, you could consider an online focus group or asynchronous video study that dives deeper into consumer feelings and thoughts about specific initiatives of your brand.
Read next: How you can use video surveys for your next project!