Consumer study: Are consumers worried about the supply chain shortages?
Supply chain shortages are a problem this year. From holiday gifts to food to home-improvement materials. All kinds of purchases arrive later and later. We wanted to find out how consumers around the United States handle the situation, so we asked 100 consumers about the supply chain and their experience during the holiday season.
The methodology
The entire study of 100 consumers was conducted through Voxpopme's Influence market research online community (MROC) of on-demand consumers.
We combined quantitative and qualitative questions in the study and the results were neatly packaged for me in one dashboard.
On the quantitative side, we asked:
Are you shopping earlier this holiday season?
For this holiday season are you shopping online or in-store?
Are you worried about supply chain delays?
On the qualitative side, we asked:
Have you been affected or are you worried about being affected by the supply chain shortage and why?
What could a brand do to make you feel better about the current situation?
Read next: Not sure what to ask? Check out Voxpopme's tried and tested open-ended questions for video research.
The results
Here's a quick highlight reel of responses, which we created directly in the platform:
The quant results
Almost 3 out of 4 respondents said they are shopping earlier this year.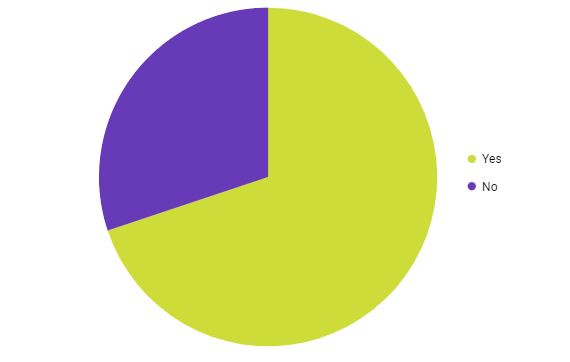 Sixty-five percent of consumers are worried about supply chain delays.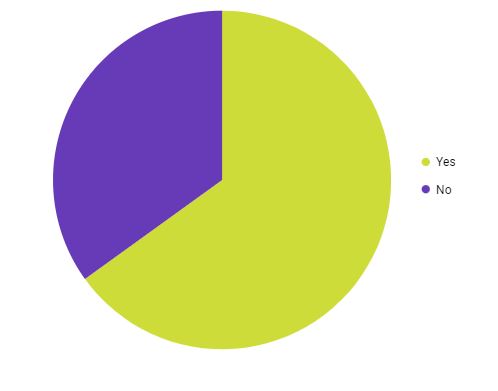 Sixty-eight percent of consumers are shopping online this year with the remaining heading to stores.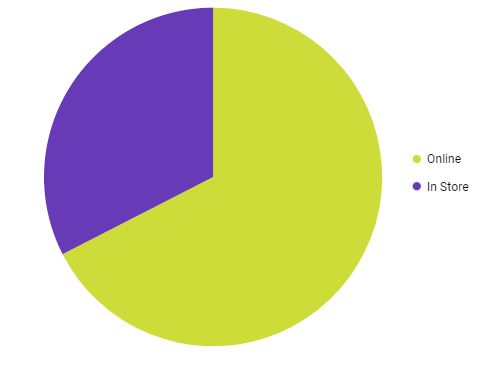 The qual results
For the qual questions, respondents recorded a quick video message – selfie style, directly from their phones.
In all, the automatic sentiment analysis showed that over half of all statements were on the negative side, with a quarter being positive and another quarter being neutral.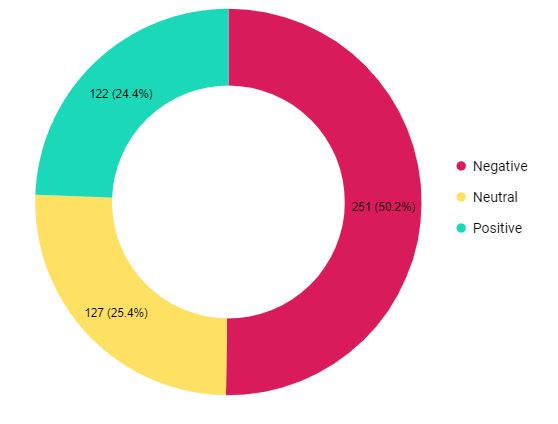 Unlike the quant questions, this sentiment analysis is pulled from what consumers actually said in their video responses.
The automatic theme explorer and Word Cloud gave me an idea what some of the most mentioned topics were.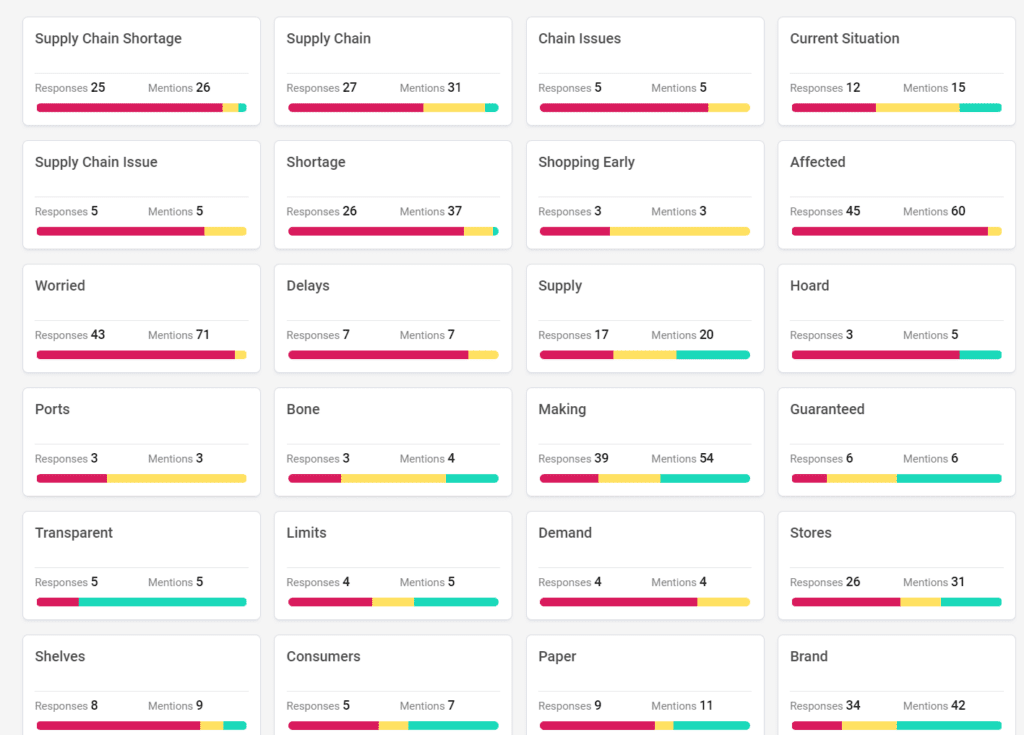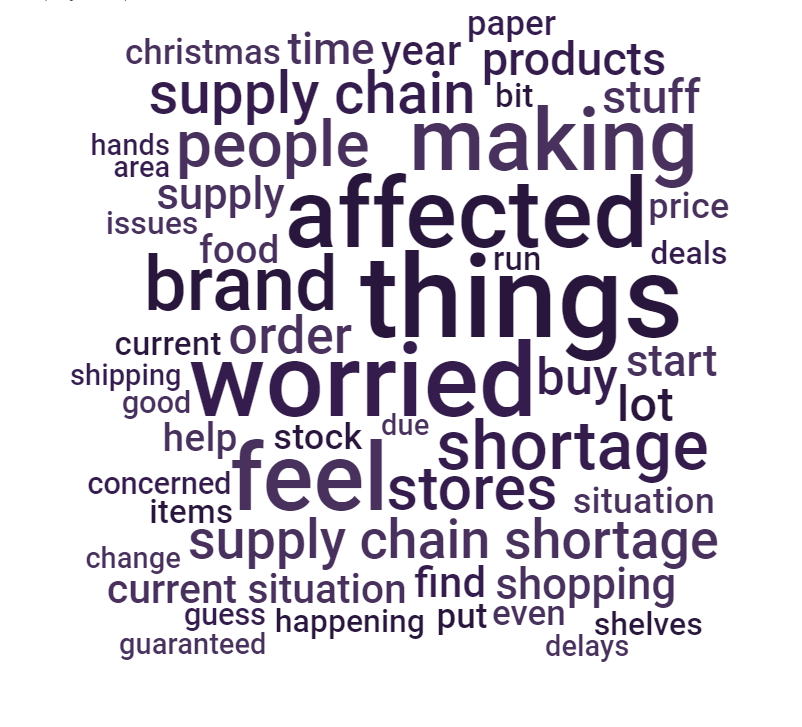 The analysis
To get started, I reviewed the theme explorer to get an idea what trends I'm seeing. I look at the Word Cloud next. Then I like to skim through the automatic transcripts and each response. 
Let's take a look at what consumer said in their qual responses.

The impact
"I'm definitely worried about the shortage in the supply chain just due to the fact that I have a four-year-old child," said L'Sheila, 32, of Evansville. "And if people that like to hoard things, if they take up everything inside of the grocery stores, there won't be anything left for me. Which means that my son has to go hungry because people were being greedy. So yeah, I'm definitely worried."
Maura, 31, of Flagstaff, noticed delays especially for items that come from certain regions.
"I've been affected by the supply chain problem, by not receiving orders as quickly," she said.
"It's not only gifts and things like that, but also food and other things," said Scott, 39, of Fremont. "So yeah, I'm worried about the shortages."
All kinds of products are affected. In Iowa, for example, the state Department of Transportation reported that replacement snowplow blades might not arrive until April – which is probably let's hope after the last snowfall for the year.
"I am worried about the supply chain shortage," said Becky, 29, of Rockingham. "We've had trouble in our town even getting toilet paper or paper plates."
No worries
Jessica, 31, of Rockwood, said she's not worried about supply chain shortages.
"I've been shopping early and normally do things earlier," she said. "I don't think I'm going to be affected very much by it."
Rebekah, 33, of Cumberland, said she's not worried but has always kept backup supplies at hand.
"That's just the way I shop," she said. "So I'm not currently worried or affected at home."
Others – like Jesse, 35, of Raleigh – also have gotten ahead of the game.
"I currently do all of shopping online and I try to stay ahead of the game that way," she said during the October study.
How can companies handle the supply chain shortages?
Good communication can help, our study found. Consumers ask to be kept in the loop.
"I feel like companies could give an update like 'hey, we're working to get this order to you as fast as we can,'" said Jennifer, 42, of Owens Cross Roads. "You know, it helps the consumer feel better instead of just hearing nothing. I feel like the companies just assume that we know it's because of port congestion."
Some consumers just want to see action and improvements – that goes beyond words.
"What they can do to make me feel better?" said Oluto, 24, of San Francisco. "They can improve the speed and quality of the supply chain."
Perhaps the middle ground is for companies to be transparent about what's available before consumer purchase items. Dave, 37, Milwaukee suggested the idea of inventory transparency.
"If you don't have inventory, just let me know," he said. "Don't let me put an order in and then tell me later that things are out of stock."
Scott, 39, of Fremont, said that companies could offer free shipping to your home if an item wasn't available in the store.
Corey, 41, of Nashville, said he appreciates the efforts brands make to improve the situation.
"I've read some stories about Coke and Amazon hiring different kinds of ships, additional ships that can get into different ports to help their supply chain out," he said. "Love seeing that they're making efforts in other ways, alternative methods of getting their products to market
---
Read next: How you can use video surveys for your next project!
---
The biggest take-aways?
Of course, consumers want to receive their purchases quickly. But many also started holiday shopping early. That also means that holiday gifts should be available earlier.
When it comes to supply chain problems, consumers appreciate being kept in the loop and knowing what's going on. They also appreciate steps being taken to make things better.