Consumer study: Would residents tell visitors about security cameras on the property?
With home security cameras becoming more common, we wondered about transparency around them? I've seen signs on fences before "this property is monitored by video" or something similar to that. And there certainly are plenty of homes around that have security cameras and no signs announcing them.
That begs the question: Would you tell visitors about the security cameras on your property? We asked security camera owners to find out.

The methodology
The entire study of 56 respondents was conducted through Voxpopme's Influence market research online community (MROC) of on-demand consumers.
We combined quantitative and qualitative questions in the study and the results were neatly packaged for me in one dashboard.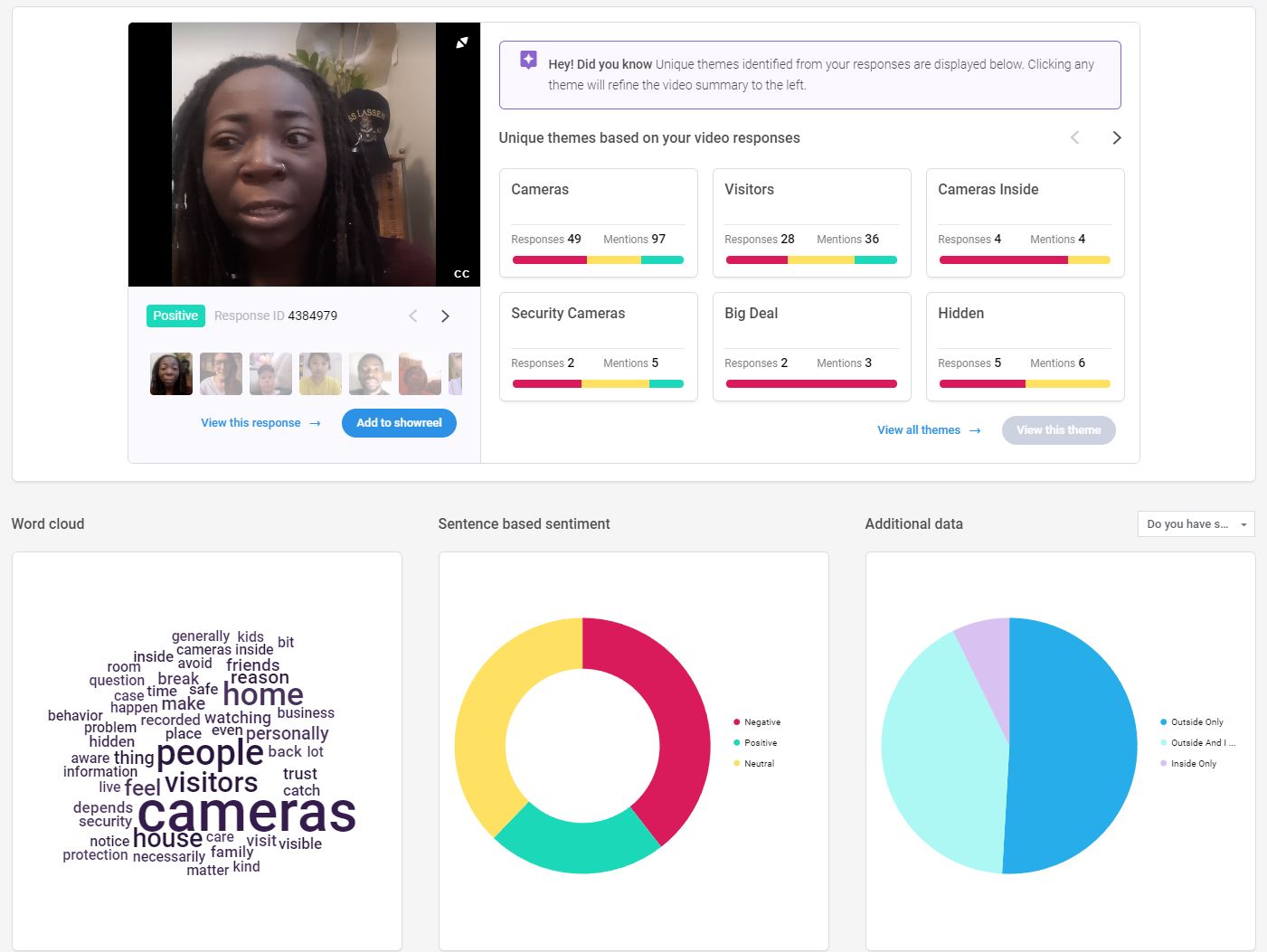 On the quantitative side, we asked:
Do you have security cameras in your home

Outside and inside
Outside only
Inside only
I do not
This was also used as a screener to move forward with the rest of the study. Answering "I do not" ended the survey for those respondents.
Do you tell people visiting your home that there are cameras?
On the qualitative side, we asked:
Would you or wouldn't you tell visitors about the cameras in your home and why?
Read next: Not sure what to ask? Check out Voxpopme's tried and tested open-ended questions for video research.
The results
Here's a quick highlight reel of responses, which we created directly in the platform:
The quant results
Just over 50 percent of camera owners have outside cameras, with 7 percent having cameras only inside and the rest have them inside and outside.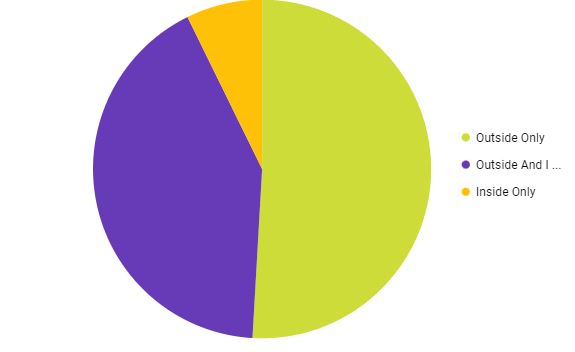 The majority – 75 percent – said they would not tell visitors about their cameras.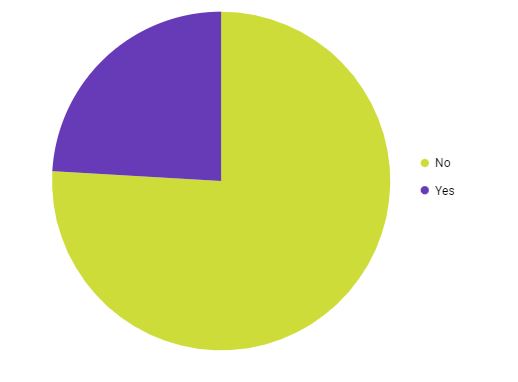 The qual results
For the qual questions, respondents recorded a quick video message – selfie style, directly from their phones.
In all, the automatic sentiment analysis showed that 22 percent of all statements were on the positive side, with 39 percent being negative and 39 percent were neutral.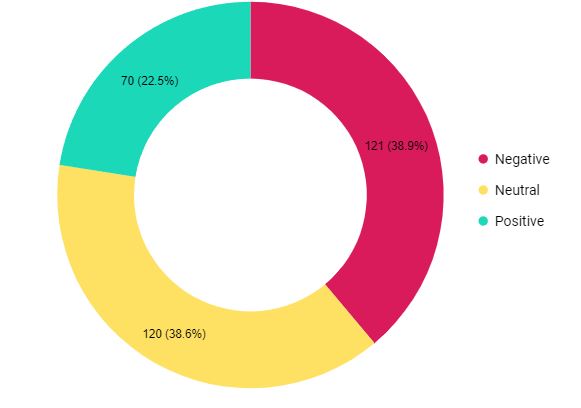 Unlike the quant questions, this sentiment analysis is pulled from what respondents actually said in their video responses.
The automatic theme explorer and Word Cloud gave me an idea what some of the most mentioned topics were.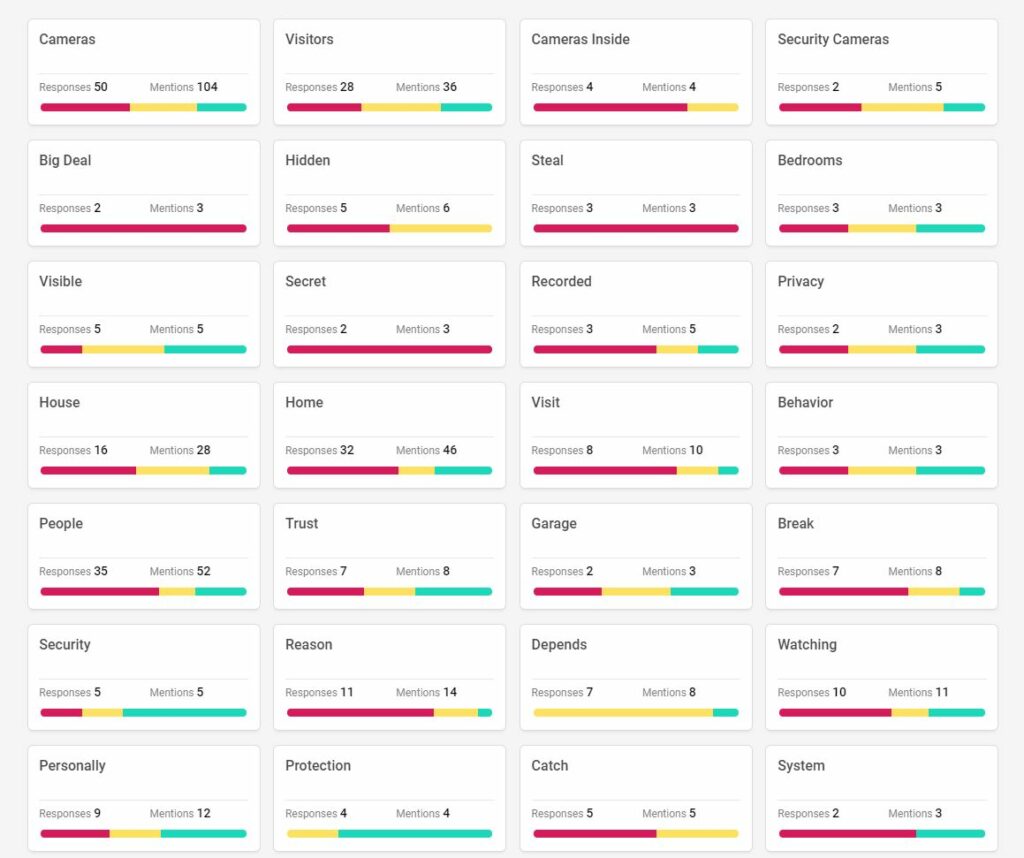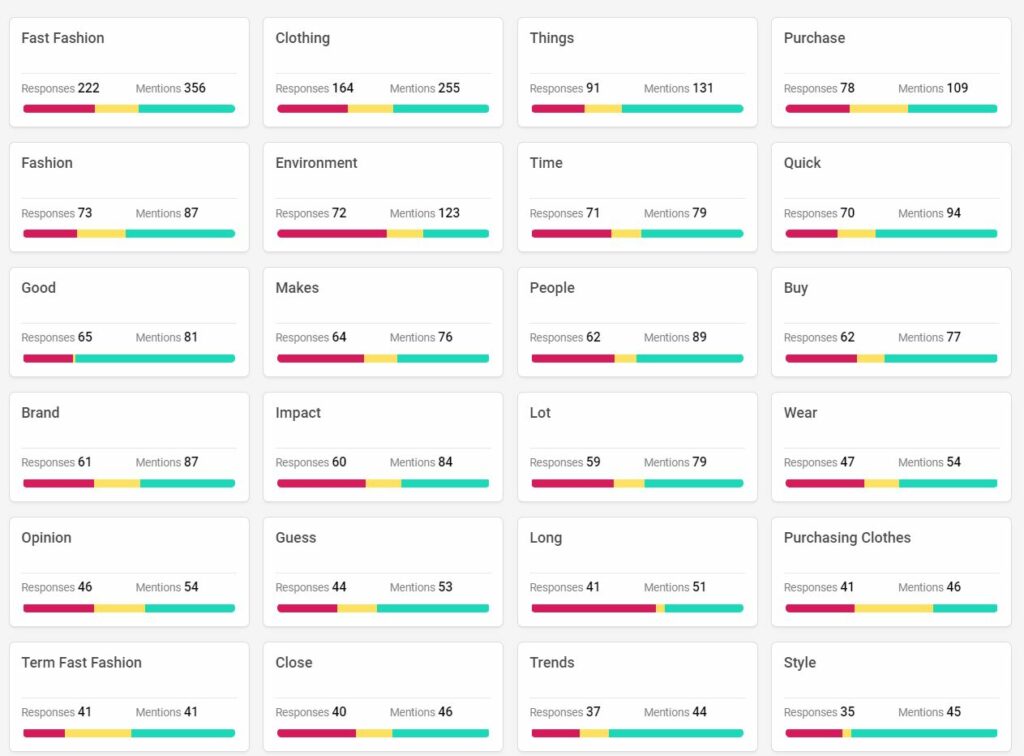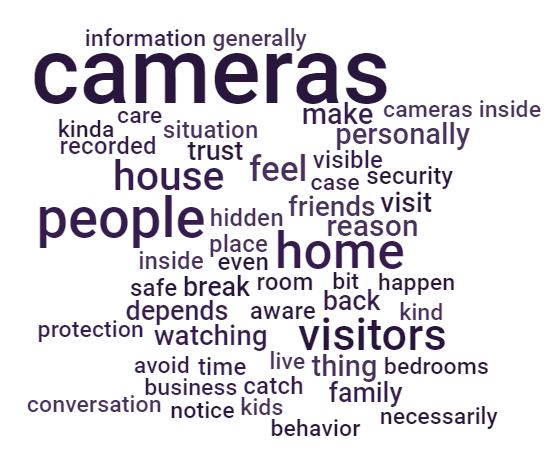 The analysis
I like to review the theme explorer first to get an idea what trends I'm seeing. The Word Cloud is my next step. Then I like to skim through the automatic transcripts and each response. Let's see what respondents said.

It depends
Some respondents said that their transparency around security cameras is situational. Heather, 34, of Flat Rock, said she let the babysitter know about indoor cameras but says she doesn't always make it a point to tell every single person coming over that she has security cameras.
Nope
Arlene, 29, of Orlando, says she sees no reason to tell anyone visiting that she has outdoor cameras.
"For the one that I do have inside, I do not tell visitors that I have them because I am constantly getting things taken from my house," said Mandi, 30, of Laramie. "It really sucks that I have to do that."
Marsha, 38, of Redmond, said it's nobody's business if she has cameras and wouldn't share their presence.
Some cameras are in plain sight
"All of our cameras are outside so people can see them," said Andrea, 45, of Canton. "I would tell people if they ask, I don't go around announcing it, but it's not a secret."
Yes
"I do tell people there are cameras," said Jim, 46, of Pittsburgh. "Even though they're out in the open, they are not hidden."
Rena, 26, of Fairfield, agrees and would also tell visitors. "There's no reason to hide. It's not a big deal," she said.
---
Read next: How you can use video surveys for your next project!