[Consumer study] Do consumers care about brands being in the Metaverse?
The Metaverse certainly has been the next big thing in technology in the headlines. But, does it matter to consumers? Is it a competitive advantage for a brand to be in the Metaverse? We asked consumers that question in this consumer study.

The methodology
We completed the entire study of 100 respondents through Voxpopme's Influence market research online community (MROC) of on-demand consumers in a few hours.
In the platform, we combined quantitative and qualitative questions in the study, and the platform neatly packaged the results in one dashboard.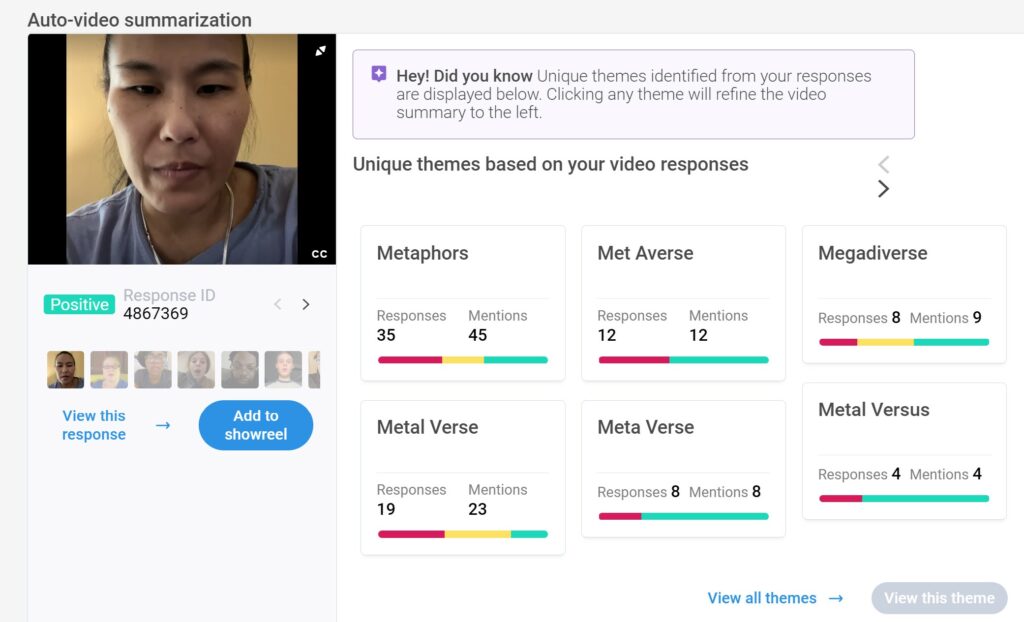 On the quantitative side, we asked:
Are you familiar with the Metaverse? This question was used as a screener, with only "yes" answers advancing.
Are you more likely to buy from brands with a presence in the Metaverse?
On the qualitative side, we asked:
Please tell us why or why not you are more inclined to buy from brands with a presence in the Metaverse.
Would you like to see the brands you purchase from in the Metaverse and why?
Read next: Not sure what to ask? Check out Voxpopme's tried and tested open-ended questions for video research.
The results
Here's a  quick highlight reel of reactions:
The quant results
The results on whether being in the Metaverse matters or not are split evenly. Fifty-three percent said yes, with 47 percent saying no.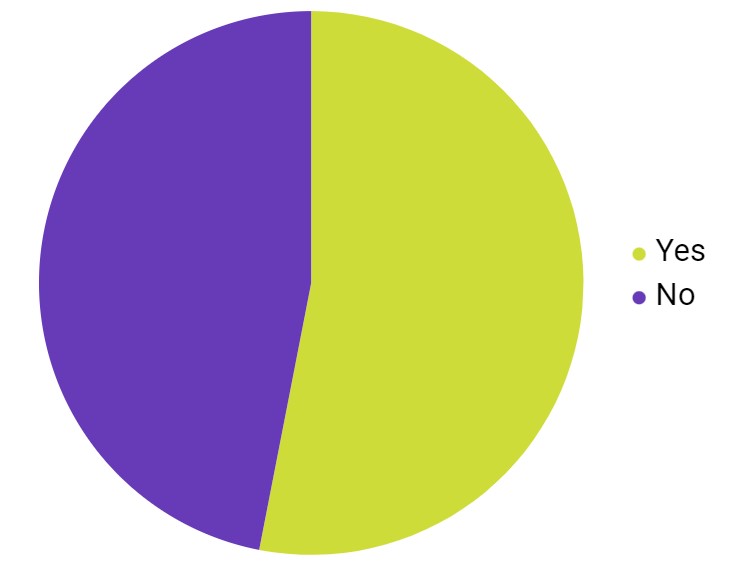 The qual results
Respondents recorded a quick asynchronous video message for the qual questions – selfie-style, directly from their phones.
The automatic sentiment analysis showed that 47 percent of all statements were on the positive side, with 27 percent being negative and 26 percent being positive.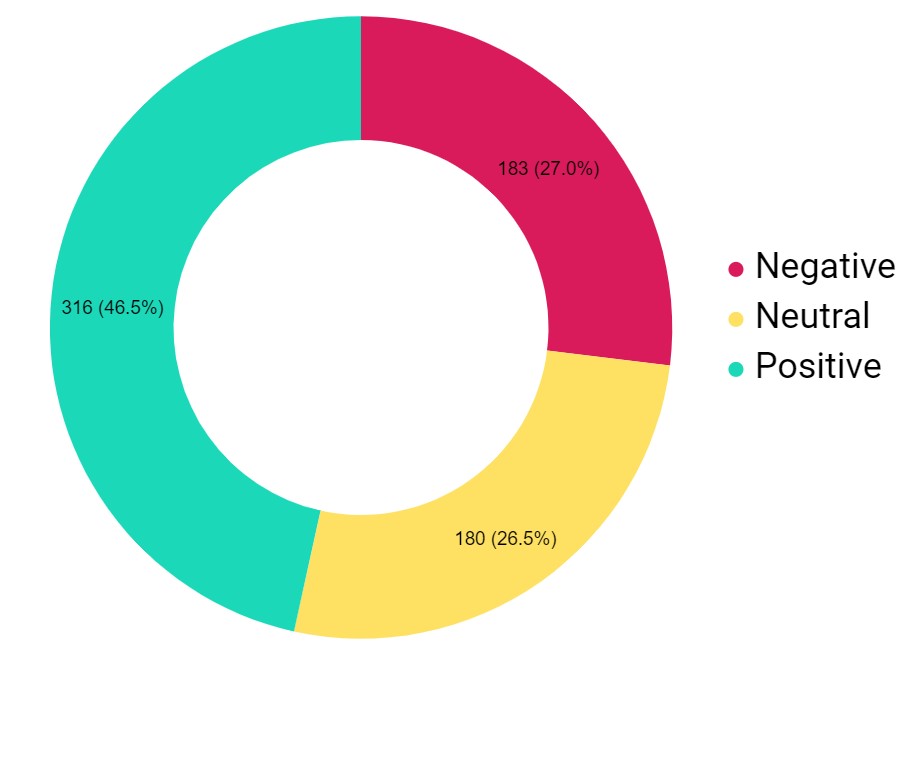 Unlike the quant questions – which are self-reported answers – this sentiment analysis pulls from what respondents said in their video responses.
The automatic theme explorer and Word Cloud gave me an idea of some of the most mentioned topics.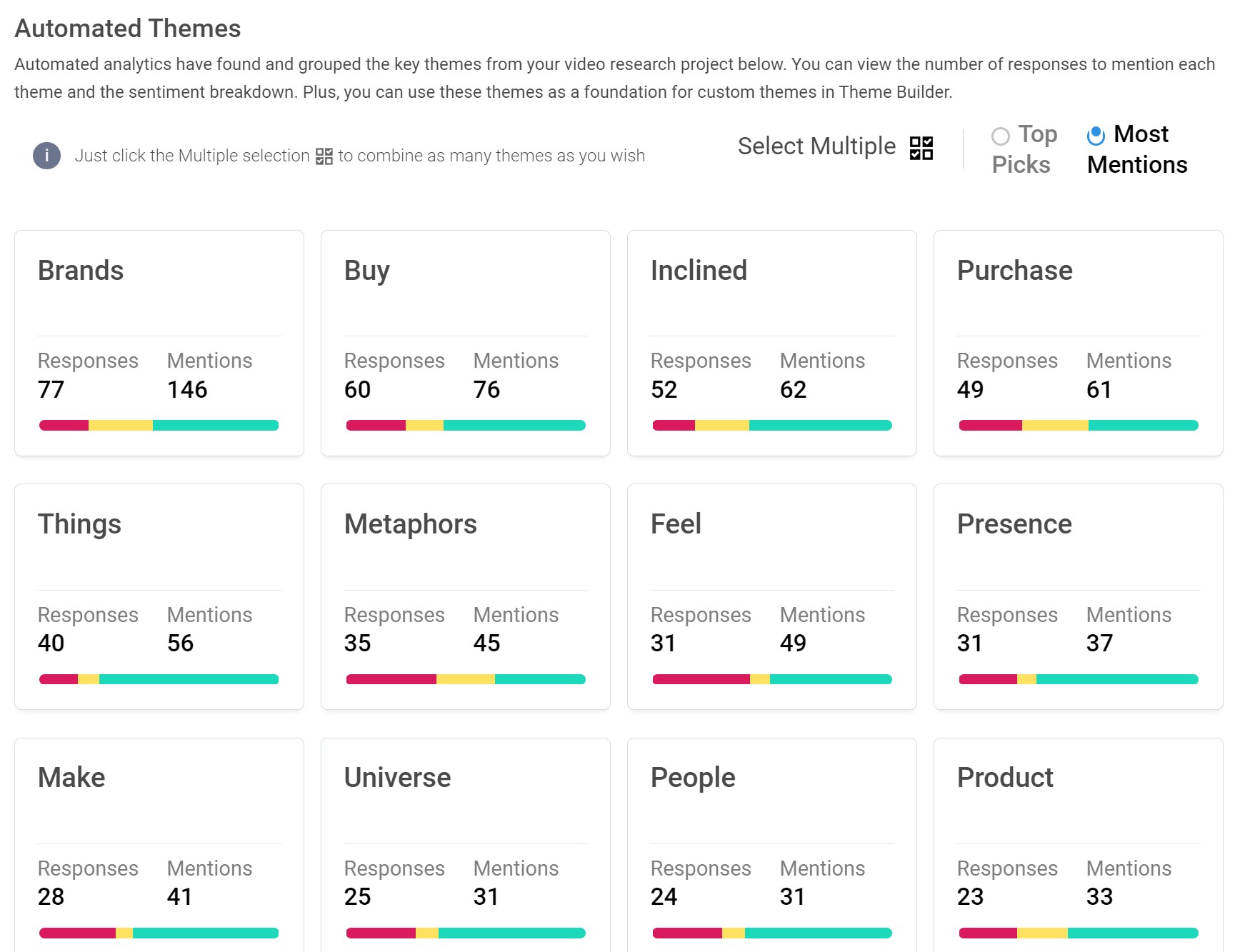 At times, I also use the Theme Builder and my knowledge of the subject to build and group themes for topics that I consider related.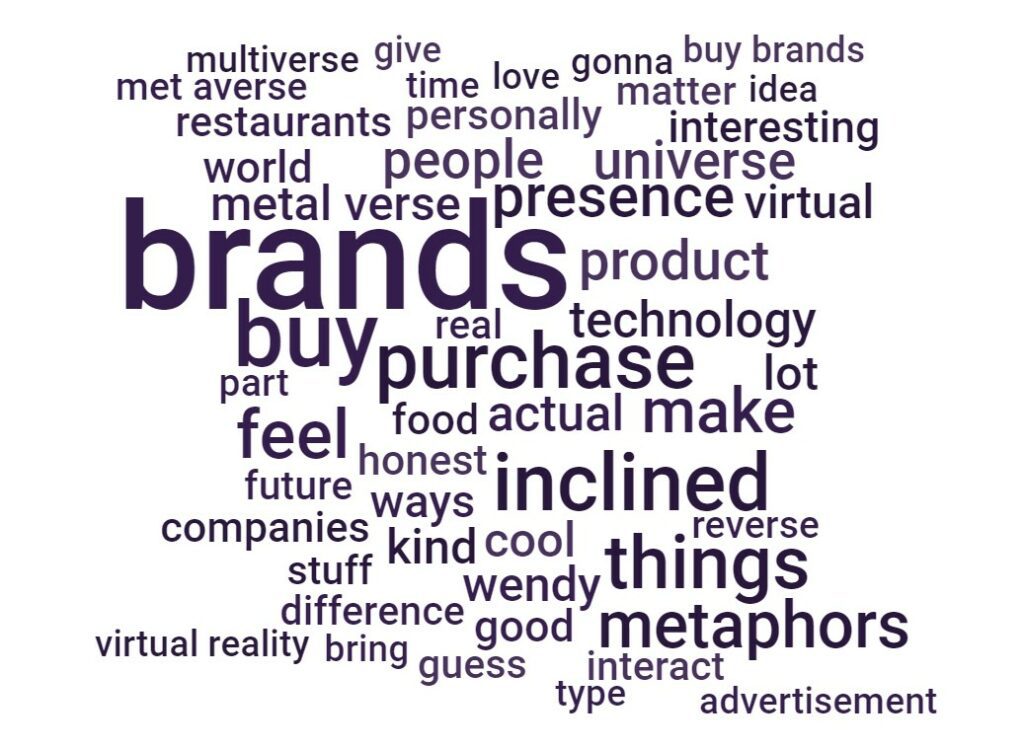 The analysis
I like to review the theme explorer first to get an idea of what trends I'm seeing. The Word Cloud is my next step. Then I want to skim through the automatic transcripts and each response. Here's a summary of what respondents said.
Why a presence in the Metaverse wouldn't be considered in a buying decision:
No understanding of what it is
Bells and whistles of Metaverse are not needed
Buy products for other reasons not related to the Metaverse
Not using the Metaverse
The Metaverse isn't real
Why a presence in the Metaverse would be considered in a buying decision:
The Metaverse will become the norm, so we might as well consider it
Another place to see familiar brands so it can help with making a purchase decision
Potentially different options to purchase products – like through cryptocurrency
It shows brands are at the forefront of innovation
Their presence signals out-of-the-box thinking

Also, some consumers said that it depends on the product, brand, and how they are using the Metaverse.
Where to next?
There are still plenty of questions about the Metaverse.
As Dave, 37, of Milwaukee, said in our study: "It depends on the brand. Like a restaurant, you can't eat in the Metaverse. You're not eating food, but other things like trying on clothes, looking at virtual furniture, and seeing how they fit in your room. Absolutely. So I'd like to see them inform us more often as consumers."
Others, like Christopher, 40, of Raleigh, said, "Right now, I wouldn't buy from Metaverse brands because I'm not sure exactly what it is."
That's an opportunity for further research.
What parts of this new experience are unclear to consumers?
Why are they unclear?
How can we make it more straightforward? What's missing?
Read next: How you can use video surveys for your next project!