[Consumer study] How do people feel about wearing a mask in public?
As mask mandates are being lifted, we wondered: How do consumers currently feel about wearing a mask in public? So we asked them in this consumer study.

The methodology
We completed the entire study of 100 respondents through Voxpopme's Influence market research online community (MROC) of on-demand consumers in less than five hours.
In the platform, we combined quantitative and qualitative questions in the study, and the platform neatly packaged the results in one dashboard.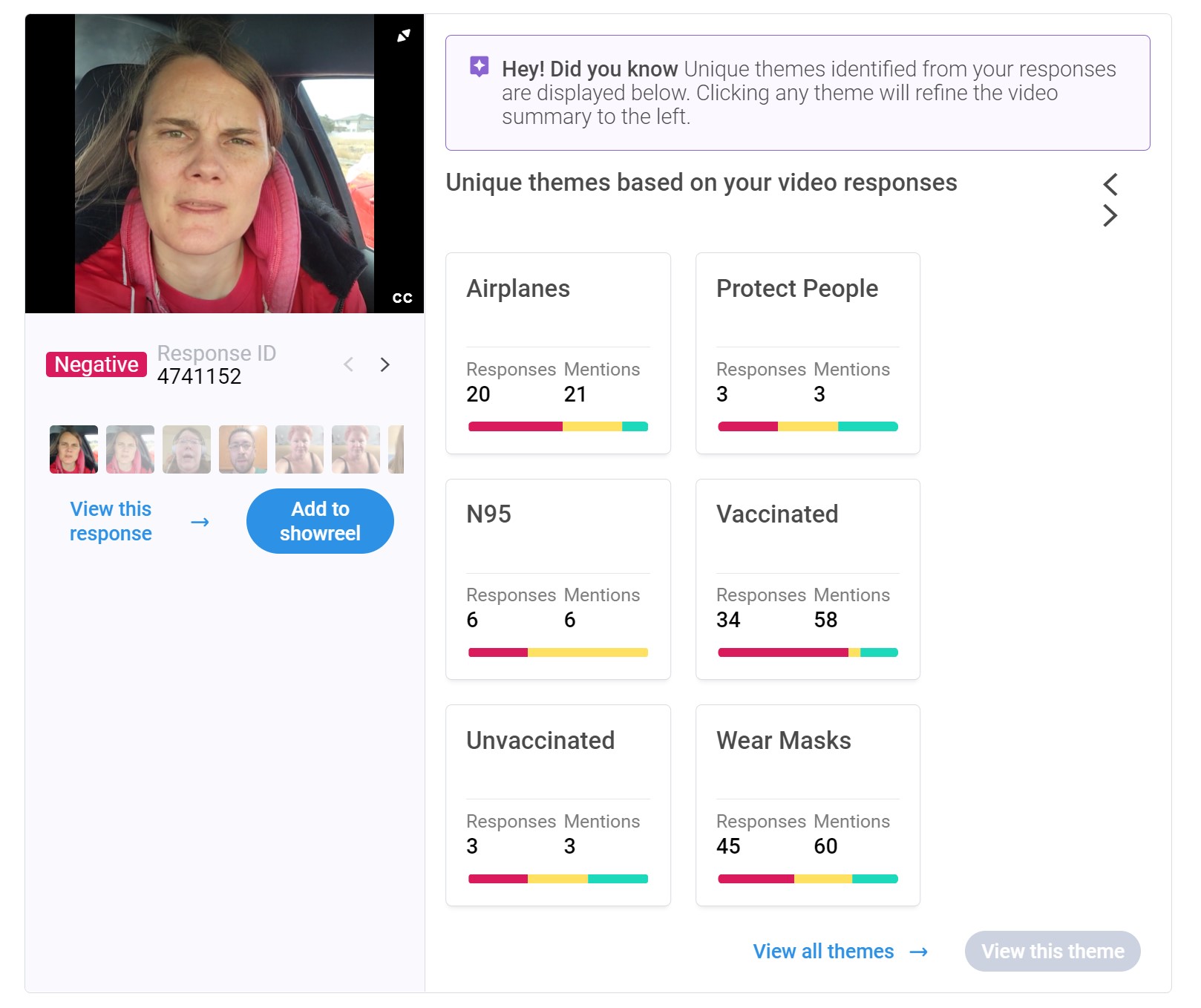 On the quantitative side, we asked:
When you are in public places, do you prefer to wear a mask?
Should people be required to wear masks in public spaces?
On the qualitative side, we asked:
Please tell us why or why not people should still wear masks in public places like restaurants, hotels, and airplanes.
Read next: Not sure what to ask? Check out Voxpopme's tried and tested open-ended questions for video research.
The results
Here's a quick highlight reel of reactions:
The quant results
In the study, most respondents – 61 percent – said they prefer to wear a mask when in public.
Thirty-nine percent said people should be required to wear a mask in public spaces, 33 percent said others should not be required, and the remaining 28 percent said it depends on the public space whether masks mandates should be ongoing or not.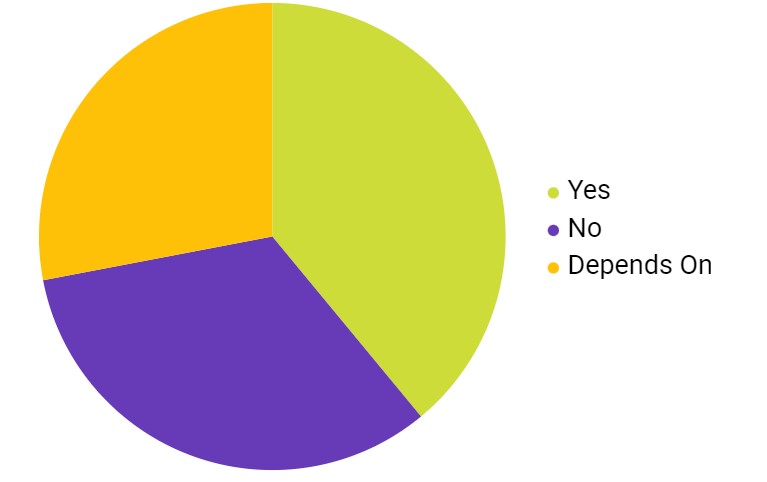 The qual results
Respondents recorded a quick video message for the qual questions – selfie-style, directly from their phones.
In all, the automatic sentiment analysis showed that 42 percent of all statements were on the negative side, with 32 percent being neutral and 26 percent being positive.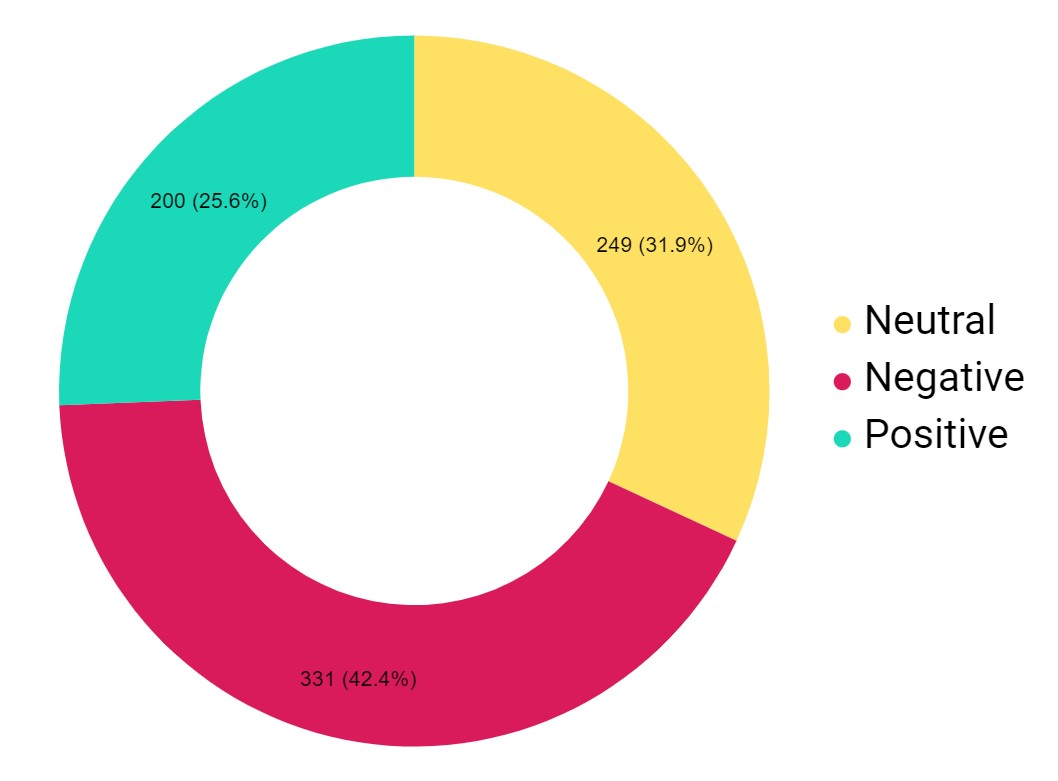 This sentiment analysis pulls from what respondents said in their video responses, unlike the quant questions.
The automatic theme explorer and Word Cloud gave me an idea of some of the most mentioned topics.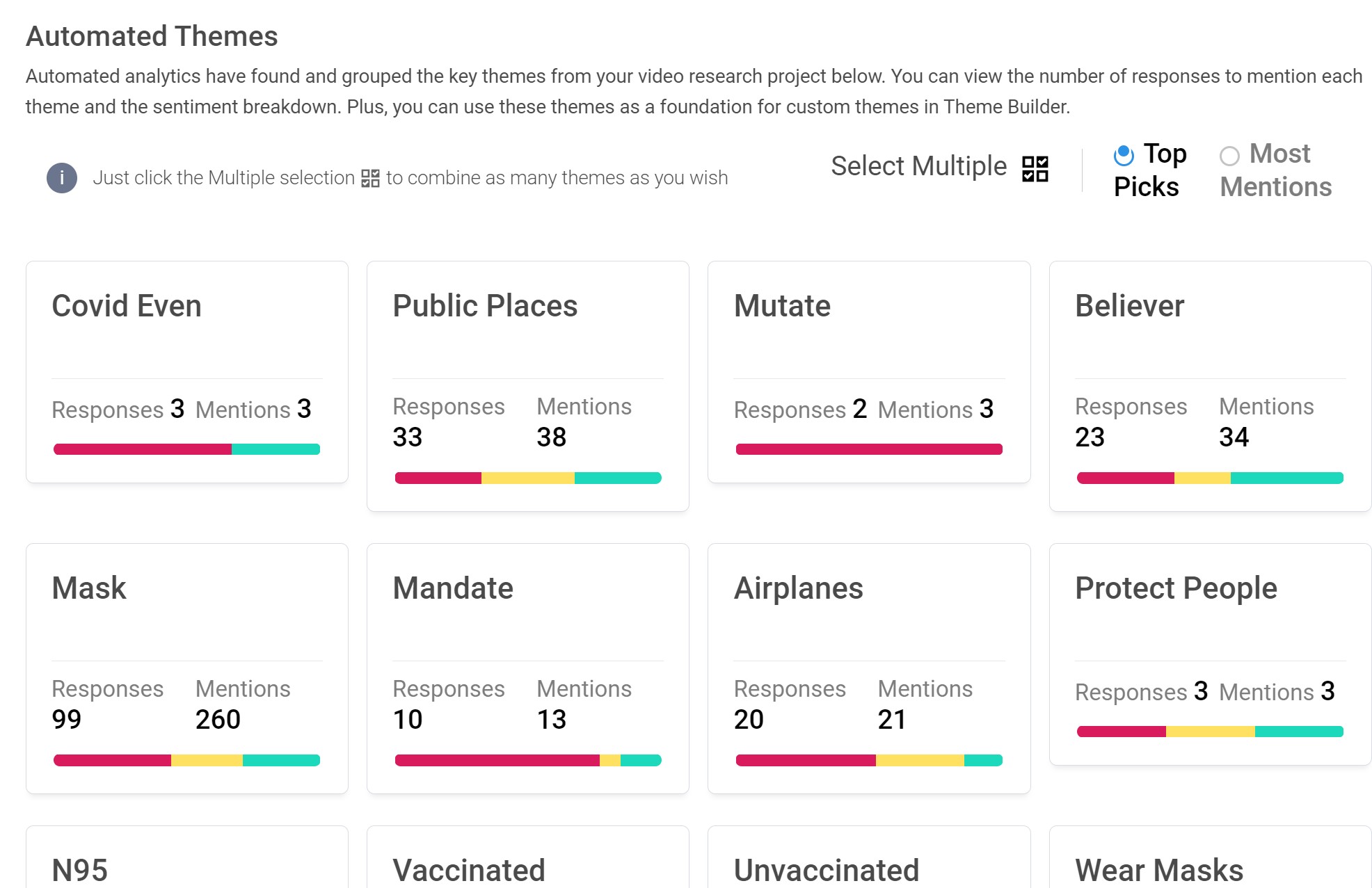 At times, I also use the Theme Builder and my knowledge of the subject to build and group themes for topics that I consider related.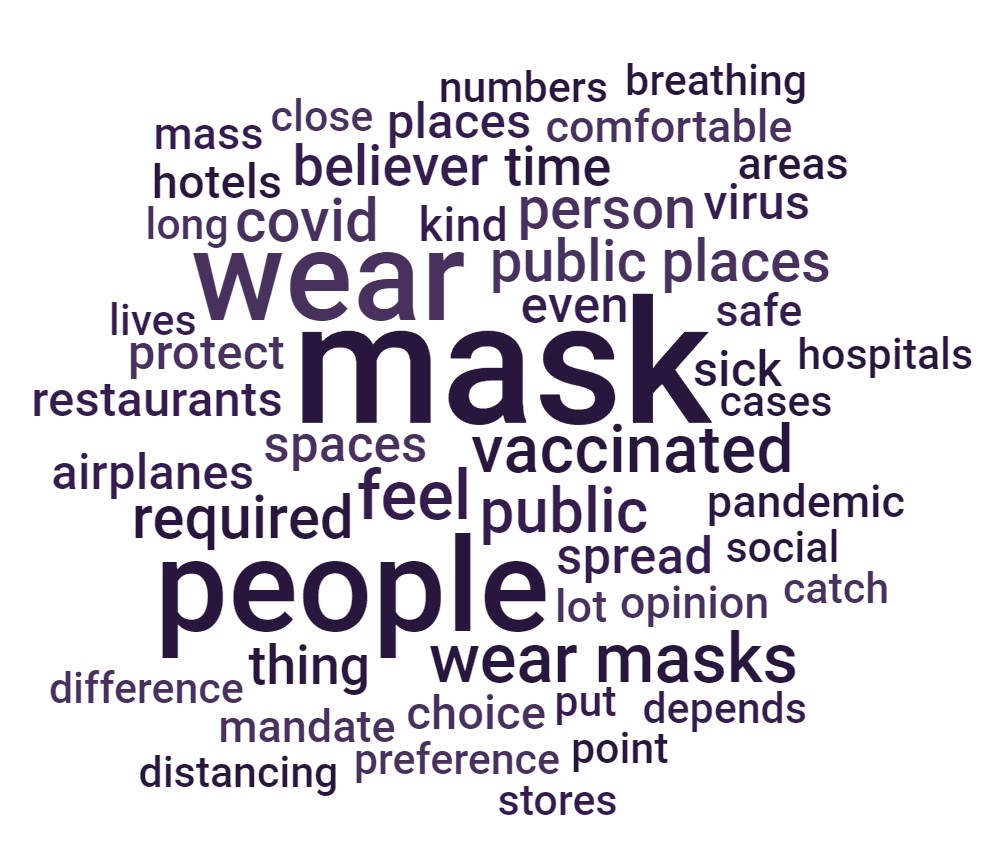 The analysis
I like to review the theme explorer first to get an idea of what trends I'm seeing. The Word Cloud is my next step. Then I like to skim through the automatic transcripts and each response. Here's a summary of what respondents said.
Reasons given for requiring the wearing of masks include:
Other people's health issues
Being in tight spaces like restaurants or airplanes together makes it safer.
Because many are not vaccinated
The pandemic is not over
Wearing a mask is effective
To give others around you comfort
Reasons given for not requiring the wearing of masks include:
Hard to breathe
Masks that work are too expensive
Rules are not consistent to begin with
People shouldn't breathe or sneeze on others anyway
It's just too difficult to eat and drink with a mask
It should be a personal decision
Virus has weakened
People should be able to make their own decisions
Where to next?
Our study was done nationally in the United States. Therefore, opinions may vary by state and even locality.
That's an opportunity for follow-up in your local area. Ask consumers their thoughts and preferences and use the insights gathered in your business decisions.
Read next: How you can use video surveys for your next project!