Voxpopme launches customer advisory board
For immediate release
It is our pleasure to announce the formation of a ten-member Voxpopme Visionaries advisory board. This invite-only group of experienced insights professionals has volunteered their time and expertise to help Voxpopme with input – including for our go-to-market and product roadmap strategies.
The board will meet a couple of times a year for highly collaborative sessions and also stays connected virtually throughout the year through a mixture of one-on-one and group conversations and, of course, quick Voxpopme video surveys. 
"We know how important it is to regularly talk to industry leaders outside our company to get the right perspectives to the table," said Dave Carruthers, Voxpopme CEO and co-founder. "The input from these insights visionaries will help us continue to quickly innovate for the future of consumer insights for the benefit of all Voxpopme customers."
The board consists of:
Brian Monschein, Board Chair, VP of Research, Voxpopme

Niamh Jones, Vice-Chair, Director of Product, Voxpopme

Jill Burnett, Senior Global Insights Manager at Michelin

Jorge Calvachi, Director of Insights at La-Z-Boy

Michelle Gansle, VP, Global Strategic Insights at McDonald's

Barry Jennings, Director, Cloud + Commercial Business Planning Insights at Microsoft

George Kalamaras, Director, Consumer & Market Insights at Lubrizol

Terrae Schroeder, Human Insights Lead, Clorox Studio at Clorox

Ashley Shelley, Senior Manager, Consumer Insights at Yahoo

Nic Umana, Global Agile Innovation Human Intelligence Director at Mars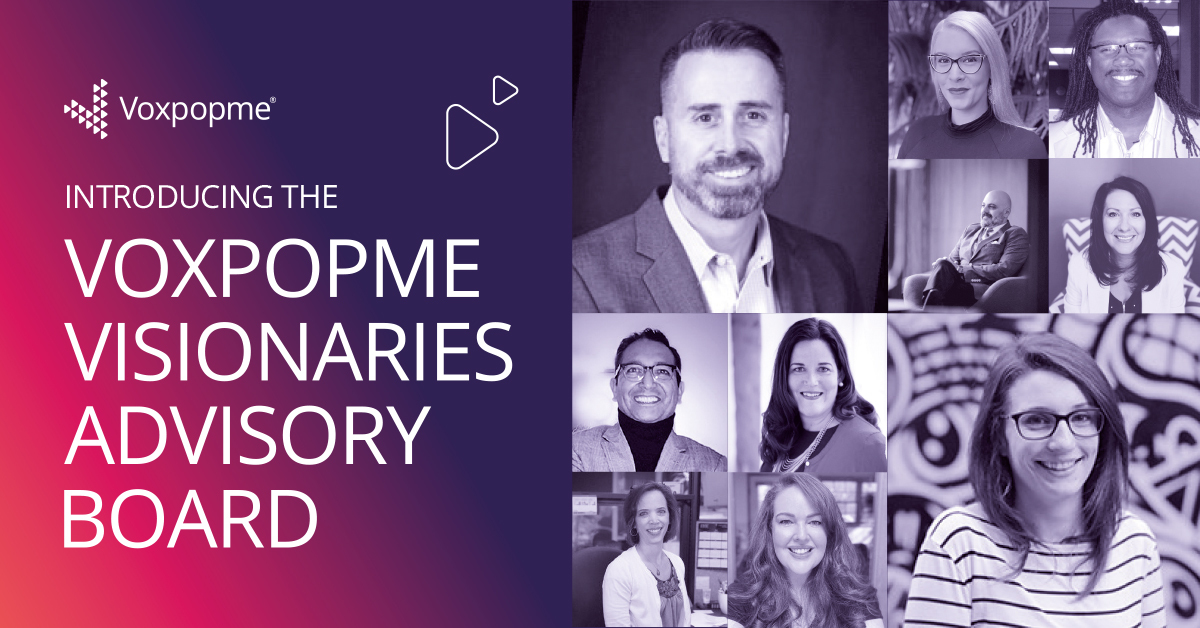 "We are looking forward to bringing together such a collaborative group, and listening to their feedback and ideas," Dave added.
###
Media contact
Christoph Trappe
christoph.trappe@voxpopme.com