Consumer study: Do consumers care about "clean food" labels as part of their nutritional information?
Nutritional labels are most useful when they are read. But do consumers read them? And how do they feel about labels that say "clean food" or "guilt-free? We found out in this consumer study.

The methodology
The entire study of 100 respondents was conducted through Voxpopme's Influence market research online community (MROC) of on-demand consumers. It was completed in under eight hours.
We combined quantitative and qualitative questions in the study and the results were neatly packaged for me in one dashboard.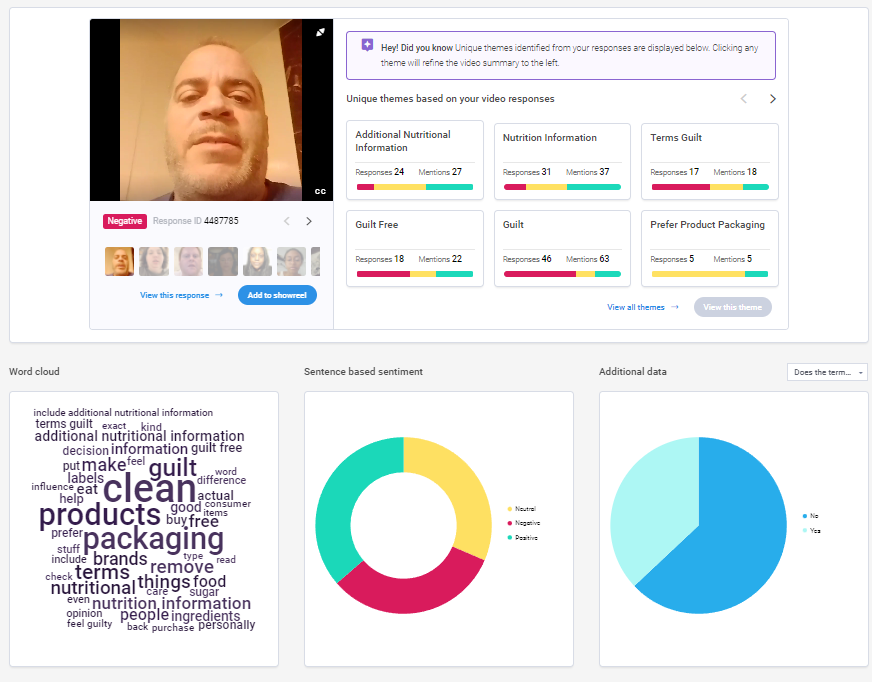 On the quantitative side, we asked:
When purchasing food products, do you check the nutritional information?
Do the terms 'guilt-free' or 'clean' in food packaging influence your purchase decision?
On the qualitative side, we asked:
Do you think brands should keep or remove the terms 'guilt-free' or 'clean' from their packaging and why?
Would you prefer product packaging to include additional nutritional information?
If yes, what would that be and why?
Read next: Not sure what to ask? Check out Voxpopme's tried and tested open-ended questions for video research.
The results
Here's a quick highlight reel of responses, which we created directly in the platform:
The quant results
The majority of consumers – 83 percent – checks the nutritional information of food products they purchase.
Sixty-three percent of consumers said they are not influenced by the terms "clean" or "guilt-free" in their buying decision.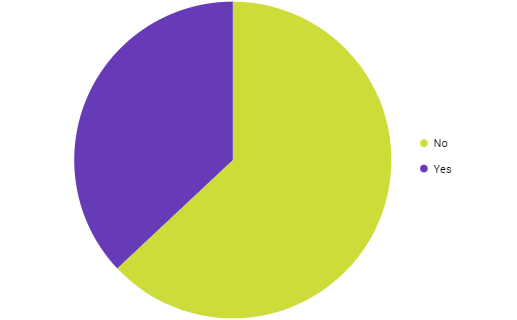 The qual results
For the qual questions, respondents recorded a quick video message – selfie style, directly from their phones. Some were even sitting in their cars while participating in the study.
In all, the automatic sentiment analysis showed that 36 percent of all statements were on the positive side, with 32 percent being negative and 32 percent were neutral.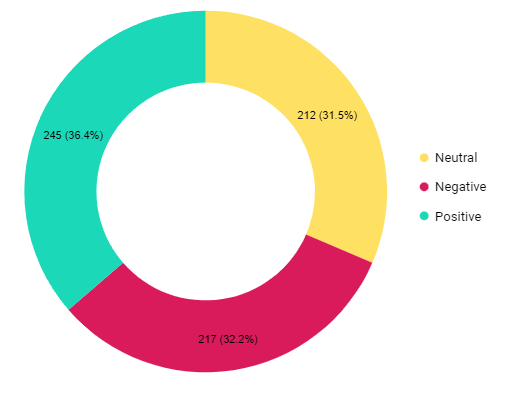 Unlike the quant questions, this sentiment analysis is pulled from what respondents actually said in their video responses.
The automatic theme explorer and Word Cloud gave me an idea what some of the most mentioned topics were.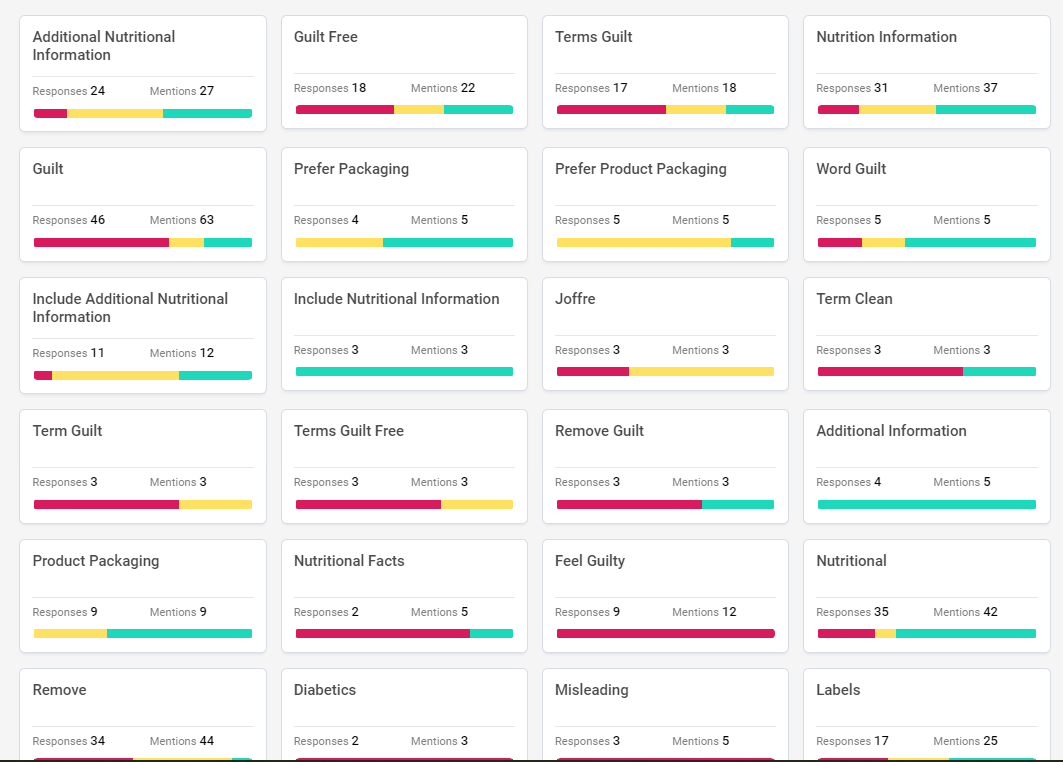 The analysis
I like to review the theme explorer first to get an idea what trends I'm seeing. The Word Cloud is my next step. Then I like to skim through the automatic transcripts and each response. Let's see a sampling of what respondents said.
Keep the "clean food" nutritional labels
Some consumers said they want the nutritional labels – including the "clean food" label – because they give you more information about the product.
"Some people like 'guilt-free' or 'clean' because it helps them know that they're still on the right track of eating," said Gwendolyn, 23, of Rochester, New Hampshire.

Angela, 53, of Grifton, North Carolina, said the additional labeling can help consumers make buying decisions and they should stay.
No need for the labels
"I think that 'guilt-free' or the term 'clean' shouldn't be on the packaging," said Candis, 30, of Pennsauken, New Jersey. "I don't think that you should go all out … 'Oh, it's clean' and all that."
Brad, 31, of Long Branch, New Jersey, said the "clean food" or "guilt-free" labels aren't needed.
"The nutritional facts – the actual science behind it – is printed on the package," he said. "So whether it says it's 'guilt-free', that's just a claim that someone in marketing, someone in an office somewhere, is saying about the product."
Kandace, 36, of Elizabethtown, Kentucky, said the labels should be removed because they insinuate that other foods are not clean.
Doesn't matter
Jeanette, 52, of Carsonville, Michigan, said it doesn't matter whether or not the "guilt-free" or "clean" labels are on the packaging.
"I just think the consumer is aware of packaging and they're smart enough to check the details on the back," she said.
Lindsay, 32, of Mankato, Minnesota, added that the words don't even have a definition and could mean a variety of things.
"It would actually have meaning to me if there was a defined meaning," she said. "Like 'clean' meant that x percent of the source of this food came from sustainable, for example."
---
Where to next?
As Madison, 19, of Green Bay, said those terms can sway consumers when it comes to the decision to buy or not to buy. That could lead to another deep dive on the topic for the next consumer study. For example, the next round of questioning could include:
How do you decide what product to buy?
What words grab your attention on product packaging?
And so on…
With video surveys, you can also ask them to show you. Can you show us what the shelf looked like when you made your decision?
Research veteran Annie Pettit shared how well this works on an episode of "Reel Talk: The Customer Insights Show."
Read next: How you can use video surveys for your next project!