Consumers Weigh In: The best customer service examples
We were looking for the best customer service examples out there, so why not ask consumers in the United States to share their experiences with us by sending us their opinions in the form of video responses?

The study
We completed the entire study of 100 respondents through Voxpopme's community of on-demand consumers in four hours.
We combined quantitative and qualitative questions in the study in the platform, and the platform neatly packaged the results in one dashboard.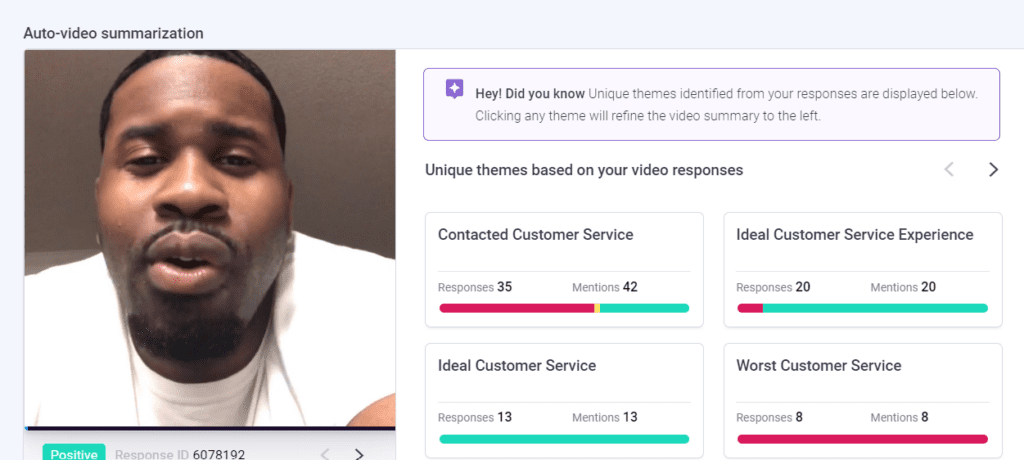 As a screener question, we asked:
When was the last time you contacted customer service?
One week ago (Advances)
One month ago (Advances)
One year ago (Advances)
I haven't contacted customer service in a long time
On the quantitative side, we asked two questions:
How do you prefer to contact customer support?
Phone
Email
Live chat
In-person
Other
How was your last customer service experience?
Excellent
Good
Medium
Poor
Very bad
On the qualitative side, we asked:
Tell us about your experience with customer service.
What is the best case you've ever experienced when contacting customer service?
And what was the worst ever experience when contacting customer service?
What is the ideal customer service experience?
The results
Here's a quick highlight reel of responses:
The quant results
Fifty-nine percent of survey respondents prefer to talk to customer support by phone. Thirty-five prefer live chat, and six percent prefer email.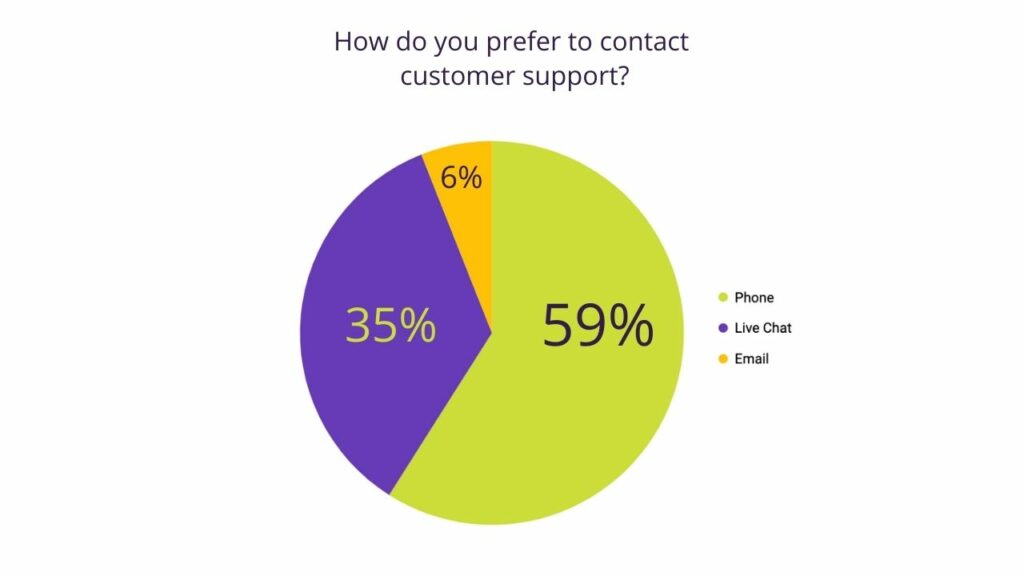 Forty-five percent said their last customer service experience was excellent, 32 percent said good, 11 percent said poor, seven percent medium, and five percent reported it was a very bad experience.
The qual results
Respondents in our video research recorded a quick asynchronous video message for the qual questions – selfie-style, directly from their phones.
The automatic sentiment analysis showed that 41 percent of all statements were positive, with 19 percent neutral and 40 percent negative.
Unlike the quant questions – which are self-reported answers – this sentiment analysis pulls from what respondents said in their video responses.
Read next: How Natural Language Processing helps us understand consumers better
The automatic theme explorer and Word Cloud gave me an idea of some of the most mentioned topics.
At times, I also use the Theme Builder and my knowledge of the subject to build and group themes for topics that I consider related.
The analysis
Then I skim through the automatic transcripts and each response.

The definition of good customer service
Consumers gave us clues into their definition of good customer service through their answers, including:
It must be easy, for example "We will call you" buttons on the company's website
Getting a free product replacement when it's warranted
Swift action
The company makes up for mistakes
Knowledgeable staff who can help and find the right information
Staf has an understanding and friendly tone
Good follow-up if a call-back is needed
Making returns easy
Being able to help right there
Making customers aware of related and relevant services
When the entire interaction is connected, and customers don't have to repeat themselves
The definition of bad customer service
Likewise, respondents in the study also gave examples of what they considered bad customer service, including:
Responses were too scripted
Waiting on the phone for too long
Not getting the needed help
Unnecessary or unexpected charges
When staff doesn't know what they are doing
Transfer after transfer after transfer to other people
When staff tells customers they are lying
Disinterest in the customer's problem
When customer service reps are hard to understand
Connection is lost, and there's no easy way to talk to the same rep again
Missing the context of the situation – for example, when reps try to upsell when somebody calls to cancel a service
Moving people from channel to channel – i.e., phone to online or vice versa
Not understanding the actual problem

Read next: Responsiveness in customer service matters, so why are some brands struggling?
Where to next?
One way to scale the understanding of customer satisfaction is to invite them to leave a short video response after a customer service interaction and give feedback that way. Get that started today at Voxpopme.com.
Read next: How you can use video surveys for your next project!