Reimagine customer 
conversations. 
Have them at scale.
It's time to think differently about 
consumer research.
The first ever
all-in-one

conversational insights platform
Ask
Whether you need a quick qualitative market pulse or an in-depth conversation, Voxpopme makes it easy to connect with the right people using video surveys and live interviews. Now you can focus on getting the answers you need.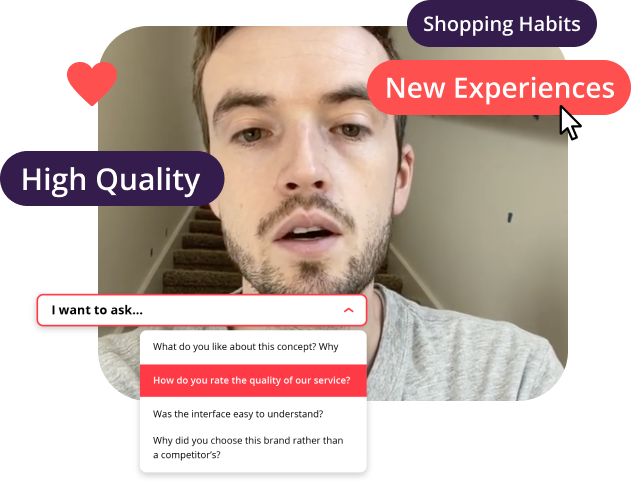 Analyze
Our AI-driven data analysis tools reveal and isolate relevant trends and insights from video responses and your live conversations to uncover qualitative insights at scale.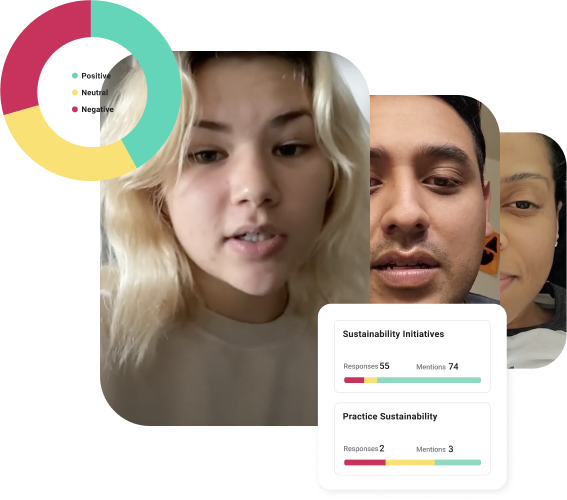 Act
Use the insights revealed by your questions and our analysis tools to shift your strategy and focus.
With our easy-to-understand-and-present video summary of insights and answers, you'll be able to create something that people will pay attention to and that inspires action.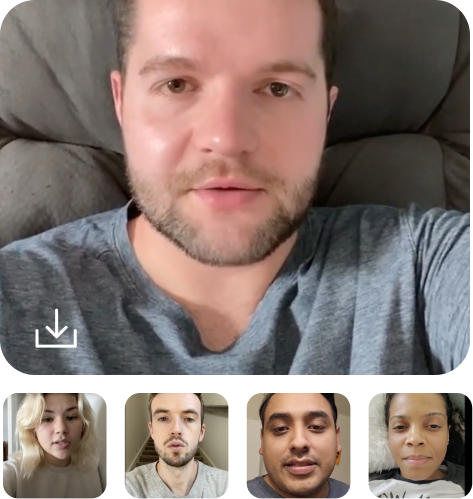 Audience
Talking to the right people is key! Access them via Voxpopme's high-quality community of respondents. Invite your own audiences to share their feedback. Or, let us build a custom community of your unique audience, just for you.
What's a question you'd like to ask consumers?