Right Answers from the Right People.
Right Now.
Need help finding the right people to talk to? Access our high quality community of research respondents or let us build a custom community just for you. Customer conversations at 
scale are closer than you think.
Real-time Access to Conversational Research
You can always start conversations with your own audience. Or use our community of double opt-in respondents, which is ideal for general consumer and foundational research as well as mobile opinions and shopper insights.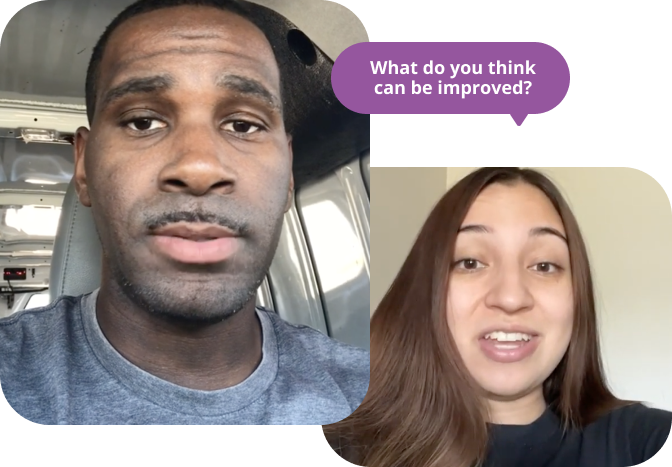 Do I Need a 
Custom Community?
Finding the right people to answer your most pressing consumer questions can be tough and getting meaningful responses is even tougher.
If you're looking to have rich, ongoing conversations with hard-to-reach audiences, a custom community is the solution. Instantly tap into the people you care about most, for all your research needs.
Best-in-class recruitment
Our research community members are recruited through existing member referrals and our communities replenish every month.
Recruiting this way means we can always offer you access to people who already want to share their opinions directly with the brands they love.
Our custom recruitment methods ensure we find the highest quality respondents, and video auditions ensure you're talking to exactly the right people.
What's a question you'd like to ask consumers?